Record Store Day Black Friday 2019 Helps Drive Third-Biggest Sales Week for Vinyl In Nielsen Era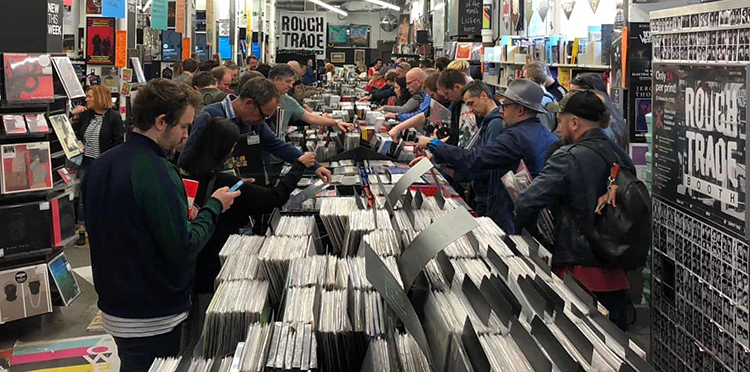 Record Store Day Black Friday promotions on Nov. 29 helped drive another big win for vinyl album sales — and the largest overall sales week for albums in 2019 — according to Nielsen Music. The data tracking firm reports that 855,000 vinyl albums were sold in the U.S. during the week of Nov. 29 through Dec. 5 — the third-largest sales week for vinyl LPs since Nielsen Music began tracking sales in 1991. The only weeks with larger sales were the frames ending Dec. 20, 2018 (880,000) and Dec. 27, 2018 (905,000).
Further, the sizzling vinyl sales around Black Friday helped yield an overall industry haul of 2,819,000 albums sold across all formats (vinyl, CD, download, cassette, etc.) — the biggest sales week for albums in 2019. The last week to generate a larger overall album sales number was the week ending Dec. 27, 2018, when a total of 4,391,000 albums were sold.
Click here to read more from Billboard.