Post Malone scores longest #1 streak of 2018, Hip-Hop dominates singles charts: Comment from Music Biz President James Donio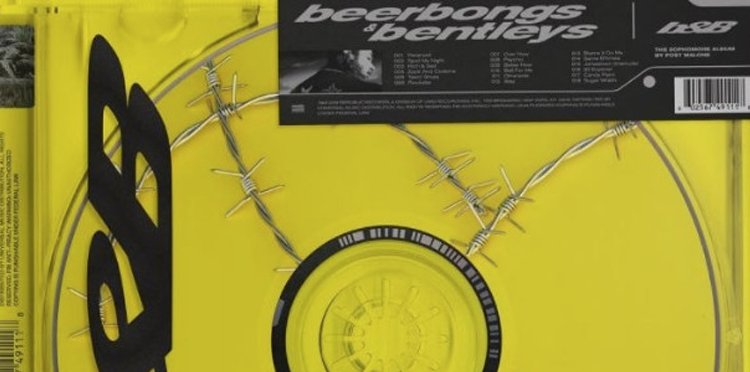 James Donio, President of the Music Business Association (Music Biz), commented on this week's sales numbers issued by Nielsen (published by Billboard – albums, singles) and BuzzAngle Music (published by HITS Daily Double – albums, singles).
"Post Malone's beerbongs & bentleys scored the longest streak at #1 since Taylor Swift's reputation this week, with the Rapper moving over 147,000 album equivalent units to spend his third straight week atop the Nielsen and BuzzAngle Music charts. Meanwhile, Pop star P!nk showed off the power of concert ticket/album bundles, jumping from #83 to #2 on the Billboard 200 and re-entering the HITS Top 50 also at #2 with Beautiful Trauma. It the biggest jump into the Billboard Top 2 in over 10 years, with Radiohead's In Rainbows being the last album to do so in January 2008. Other notable debuts include Playboi Carti at #3 with Die Lit, Charlie Puth at #4 with Voicenotes, Arctic Monkeys at #8 with Tranquility Base Hotel & Casino, and Tee Grizzley at #10 on the Billboard 200 with Activated.
"It was all about Hip-Hop on the Billboard Hot 100 and BuzzAngle Top Songs charts, with Childish Gambino's 'This Is America' and Drake's 'Nice for What' claiming the Top 2 spots on both tallies. Drake's 'God's Plan' and Post Malone's 'Psycho' featuring Ty Dolla $ign took #3 and #4, respectively, on the Billboard chart, marking the first time since 2003 that the Top 4 slots have been filled by Hip-Hop tracks on back-to-back weeks. Over on the BuzzAngle chart, every Top 10 song came from the genre, further cementing Hip-Hop's growing impact on the mainstream.
"Next week, we'll see whether new albums from James Bay, Courtney Barnett, and Parquet Courts can reach the Top 10."