Playlisting: The 21st Century Mixtape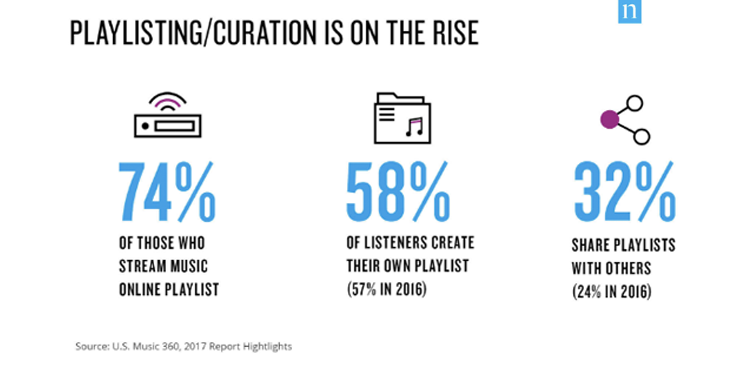 The premise of compiling a special collection of songs on a tape or CD and sharing with a friend or love interest hasn't gone away in the digital age. Today, it's playlisting—an increasingly important part of the music experience. Nearly three-quarters of those who stream music in the U.S. create online playlists—some are for themselves, and some they share with others. More than half of all music listeners create playlists by selecting tracks across genres and artists, and 32% share their lists with others, up from 24% in 2016.
Click here to read more.