Pandemic Causes Media and Entertainment Digital Ad Spending to Decline Despite Uptick in Streaming and Gaming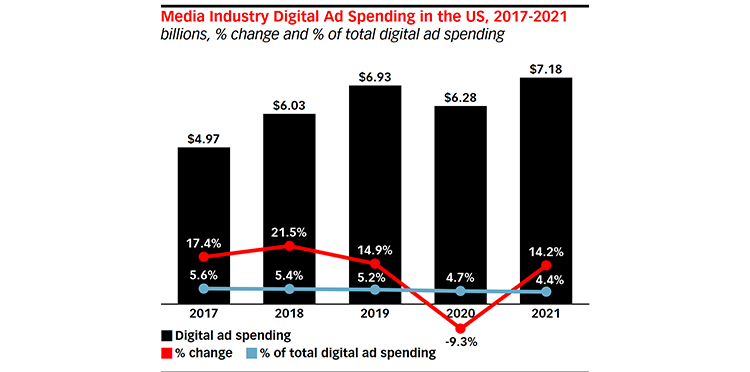 The media and entertainment industries have traditionally made up a small fraction of the US digital ad market, and we expect their shares to remain flat or diminish through 2021. This partly has to do with traditional media conglomerates tightening their belts; their own ad revenues will continue to decline as ad dollars shift away from print and TV and toward the digital duopolies.
Media and entertainment conglomerates are also keen on advertising through their own channels and platforms. For example, NBCUniversal can advertise its film and TV productions through its streaming platform, Peacock, instead of spending digital ad dollars to market them elsewhere. The mass consolidation of media companies in recent years, on top of the rollout of streaming platforms and other digital properties, has made it easier for media and entertainment advertisers to reach larger audiences on digital without having to spend as much as their counterparts in other industries.
Click here to read more from eMarketer.