On-Demand Streaming Segment Expected to Grow Globally Through 2026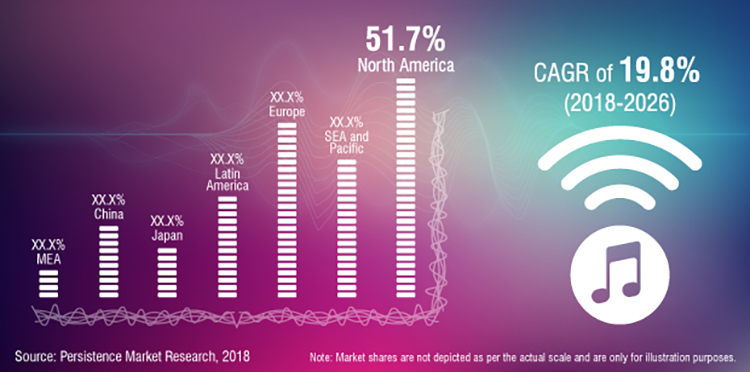 Music streaming has witnessed an upsurge in the past three years with increasing digitalization and increasing adoption of digital music, according to a new report from Persistence Market Research. As a result of increasing adoption of music streaming, a decline in the market share of downloaded music, in the global digital music market, is witnessed, in terms of value.
In the report, PMR has segmented the global music streaming market on the basis of type of streaming, end-user, content type and region. By type of streaming, the market is sub-segmented into rugged live streaming and on-demand streaming. With the increasing introduction of audio music streaming applications, offering advanced features with its subscription based music streaming applications, end-users across the globe have started adopting on-demand music streaming services.
Click here to read more.