NY:LON Startup Showcase & Awards Honors Most Impactful New Company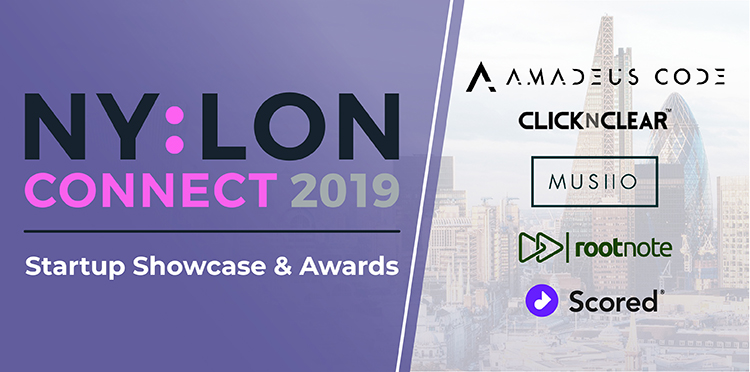 In addition to the star-studded slate of keynotes and panel presentations that will set the course for the industry in the new year, NY:LON Connect will feature the debut of the Startup Showcase & Awards! The ceremony will highlight the best music-related startups and hold an audience vote to determine which company will have the biggest impact on the music business!
The ceremony will feature the following presenters:
Taishi Fukuyama, Co-Founder and COO, Amadeus Code (Japan)
Chantal Epp, Founder & CEO, ClicknClear (UK)
Hazel Savage, Co-Founder & CEO, Musiio (Singapore)
Jason Burchard, Co-Founder & CEO, Rootnote (US)
Luke Dzierzek, Co-Founder, Scored (UK)
NY:LON Connect 2019 takes place January 22-23 at ReedSmith in London. Visit nylonconnect.com to explore the rest of this year's packed schedule, set to steer the course for the global music business in the new year!