NY:LON Connect 2020 Startup Showcase Award Winner TRASH Launches AI Video Creation for Artists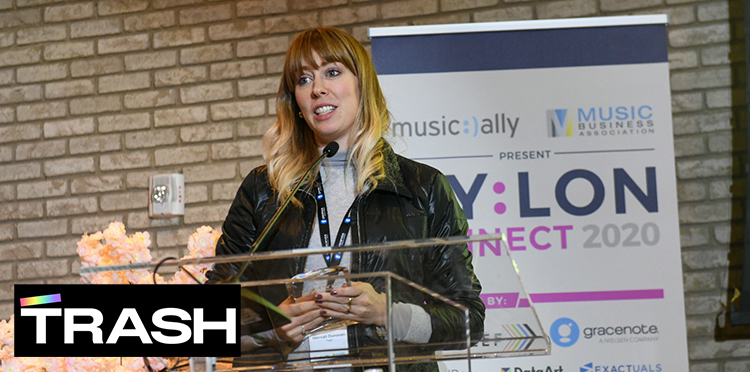 AI-generated video app TRASH officially launched today along with a new slate of featured including TRASH for Artists, a tool suite designed allowing independent musicians to add their songs to the TRASH catalog and easily create original video content ranging from promo clips to full-length music videos with just one tap. The app was the audience favorite at this year's NY:LON Connect Startup Showcase and Awards program.
"Video is a critical component of dropping a track, and one of the richest ways to share your passion, vision, and message with the world. We're making it easy to create in video so that everyone can participate and have a voice," says Hannah Donovan, Founder and CEO of TRASH.  "With video exploding on mobile, we're in a music video renaissance, and there's so much potential beyond what was invented by MTV. Artists can re-visualize back catalog tracks, tease new ones, ask their fans to join in and collaborate – plus, we have so much more coming."
Learn more via the press release linked here.