Nielsen U.S. Music Mid-Year Report 2017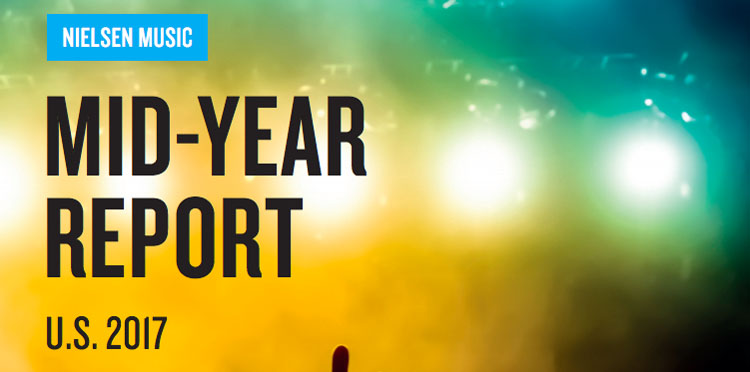 It's been an action-packed start to the year, with records broken, chart history made and several categories growing quickly. Lady Gaga headlined the Super Bowl and saw a spike in sales, Drake shattered streaming records, and Future hit number one with two different albums in successive weeks. A significant streaming milestone was also reached in March, when weekly on-demand audio streaming surpassed seven billion. For the first six months of the year, there have been 184.3 billion on-demand audio streams – a 62% increase over the same period in 2016.
Click here to access the full report.