Nielsen 2016 U.S. Music Year-End Report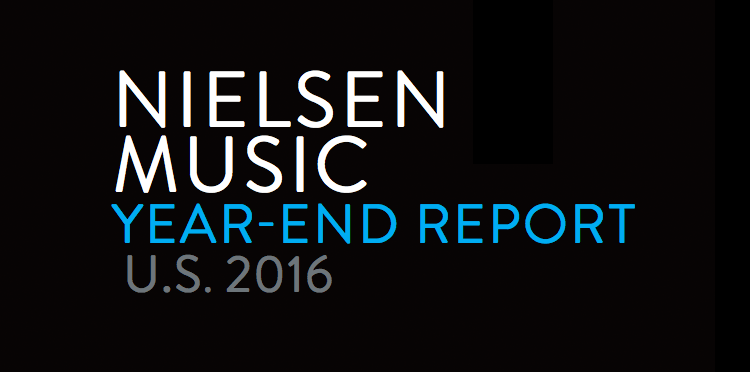 The year had barely begun when we were already saying goodbye to musical heroes gone far too soon. David Bowie, Paul Kantner, Glenn Frey, Leon Russell, Maurice White, Prince, Juan Gabriel, George Michael, Sharon Jones… the list goes on. And yet, while it's sad that 2016 became a meme of its own, there is so much for the industry to celebrate.
Music consumption is at an all-time high. Overall volume is up 3% over 2016, fueled by a 76% increase in on-demand audio streams, enough to offset declines in sales and return a positive year for the business. Nearly 650 solo artists, groups and collaborators appeared on the Top 200 Song Consumption chart in 2016, representing over 1,200 different songs.
Click here to download the report.