New Report Illustrates How Modern Record Labels Remade Themselves in the Streaming Era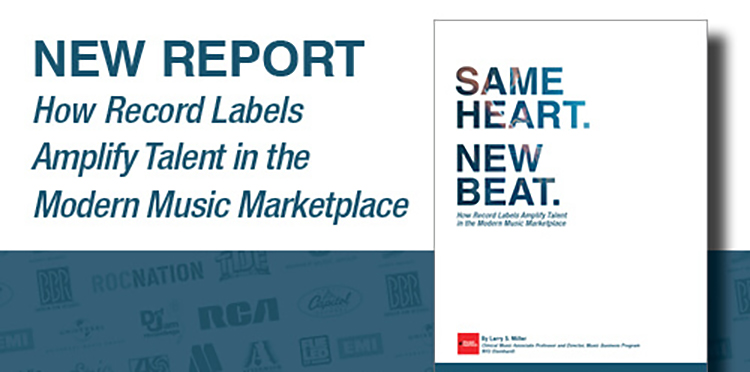 In their new report, "Same Heart. New Beat. How Record Labels Amplify Talent in the Modern Music Marketplace," Musonomics examines how modern record labels have remade themselves to thrive in the era of streaming music. Based on almost 50 interviews with top-level executives at both major and independent record labels and commissioned by the Recording Industry Association of America (RIAA), the report digs into the changes that have taken place in the past decade to make labels an indispensable partner for the most ambitious new, developing, and superstar artists.
"The digital revolution in music meant that anyone with a creative spark and a computer could make and distribute a song," says Musonomics founder Larry Miller. "As the former head of an indie with major label distribution in the early '00s, I was curious to examine the current state of play. While there are examples of individual, DIY artist success, the realities of the 24/7 global marketplace demand specialized teams with the ability and resources to react instantly to opportunities wherever and whenever they pop up – and the labels have evolved to meet this need."
Click here to read more.