NEW MEMBER PROFILE: Show4me
Join us in welcoming Show4me to the Music Business Association! The company's primary offering, the Show4me Music Interaction Network, allows artists to make a living doing what they love and receive genuine appreciation from fans via its Artist Clubs and crowdfunding options.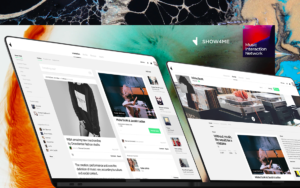 The Show4me Music Interaction Network, which launched in April of 2019, is an all-in-one music ecosystem that combines concert & music crowdfunding, direct-to-fan interaction, and music sales, among other features. Artist Clubs offer an alternative to music streaming via a $1 Premium Fan membership model, giving artists up to 300 times higher profits when fans join their community. In addition, artists can crowdfund upcoming concerts and records, eliminating the need to invest their own money or take out a loan to plan their next tour or record and sell new music. Best of all, backers are refunded their money if a crowdfunded project does not meet its goal.
Show4me chose to join the Association to connect with our global network of industry professionals united by the goal of pushing for expansion in the music business. By attending our slate of Annual Events, Show4me will be exposed to members of the global commerce, content and creative communities who might benefit from the company's network. Music Biz also offers a full slate of Educational resources including research reports, webinars, infographics, and daily news updates, offering data and trend information that will help inform Show4me as their network continues to grow in its first year.
Location: London, United Kingdom
Number of Years in Business: 4
Number of Employees: 50
Company Contact: Yuriy Sylovanyuk, Chief Business Development Officer; yuriy.s@show4me.com
Phone: (646) 905-0112
Website: www.show4me.com