New Member Profile Feature: Vistex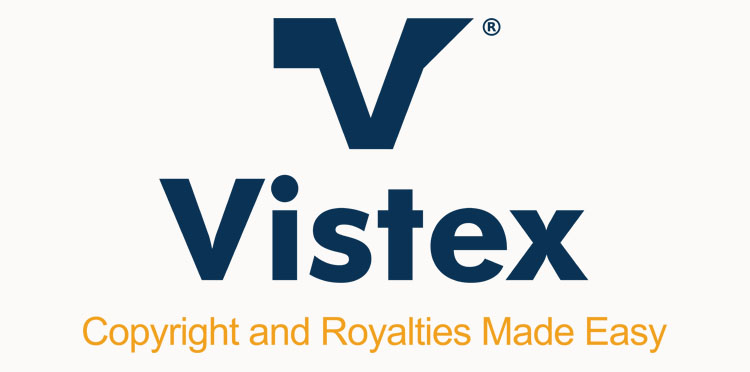 Vistex is the world's largest provider of software solutions in the music industry. Our leading software solutions are designed with the user in mind and provide companies with the ability to effectively manage, automate and simplify the most complicated processes. Vistex supports your entire workflow; from contract negotiations all the way through to administering complex royalty obligations and easy to use, web-based client statements. Vistex ensures that monies due or owed are properly calculated and administered. Vistex partners with record labels, music publishers, and distributors to stay ahead of its competition by providing real time data they can trust from a single platform.
Website: www.vistex.com
Location: Hoffman Estates, IL
Number of Employees: 1,200
Number of Years in Business: 18
Primary Contact: Natasha Carter, Marketing Manager, natasha.carter@vistex.com
Primary Service/Product: Vistex offers separate solutions for record labels/distributor and music publishers.
Music Publishers: Music Maestro is the complete solution for administering song catalogs; from registering copyrights, licensing catalogs, processing royalties, paying clients and building global networks. The Music Publishing industry has always been a data driven business, whether registering copyrights or tracking numerous income streams in order to generate royalties. With the advent of digital consumption the ability to manipulate and harness data has become more challenging and complex than ever before. Music Maestro automates tasks and delivers the reliability, flexibility and efficiency required for any company serious about music publishing.
Record Labels/Distributors: Record Maestro is the market leading solution for labels and distributors. The advent of media digitization has forced the record industry to become more analytical and data driven in order to survive in this new paradigm. Not only have revenues declined but the number of new income streams has exploded. From setting up new music products and assigning contributors, to creating dynamic artist royalty models and producing client statements; Record Maestro is the premier software for administration of master recording data, rule setting and calculation of royalty obligations. The system automates tasks and delivers the reliability, flexibility and efficiency required for any company serious about managing their data.
Most Recent Innovations and News Items: Vistex is proud to announce that Music Maestro is the first system compatible with CWR 2.2. The development and integration of CWR 2.2 into Music Maestro is an enhancement to the existing format and allows for a more accurate flow of data to be shared between publishers and societies including: non-controlled composers, publishers and their shares, and additional recording information. The result is a less ambiguous relationship between composer and publisher and affords end-users the confidence that a more detailed account of information will lead to an increase of accurate royalty payments.
Music Maestro (v8) will be made available to all Music Maestro clients as a free upgrade to the CWR module. The update has been seamlessly designed and developed so that our clients can take advantage of the new format, without any additional effort on their end. Music Maestro's system will automatically take the information they are already entering and convert it to CWR 2.2.
Vistex has always been committed to the progression and evolution of the music business. We have supported CWR since its inception in the 1990's. We are an active member of the working group that proposes changes to the format; this includes attending workshops, assisting with the drafting of specifications and attending the society/publisher forum where the proposed changes are discussed and agreed upon, and then passed to CISAC for ratification.
Looking to Gain as a Member: We are looking to build relationships within the music industry and monitor the challenges and issues prevalent in today's arena. The events, and access to members that Music Biz provides will allow Vistex insight into the needs of record labels, music publishers, and distributors, thus allowing Vistex to develop products and upgrades that are impactful and easy to use.
Decision to Join Music Biz: Vistex develops the leading rights and royalties software for music publishers, record labels and distributors, and is committed to the progression and evolution of the music industry. Music Biz offers the ability for Vistex to stay current and provides a direct pulse on the industry. The events and resources Music Biz provides allows Vistex to stay ahead of industry changes and provide our clients with the best possible service and products.