NARM, RIAA Refresh 'Give The Gift Of Music' Promotional Campaign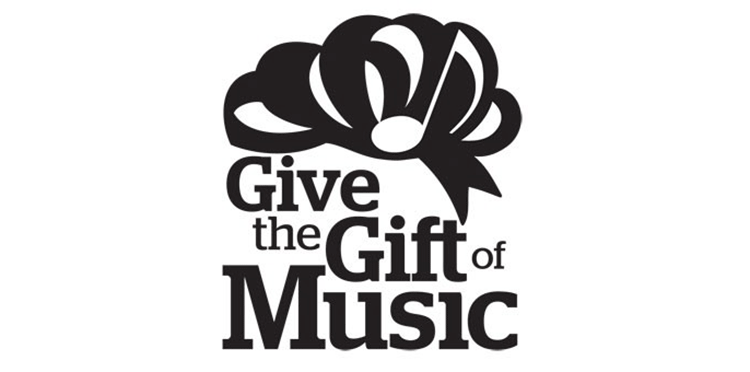 This press release was issued by NARM and digitalmusic.org before the two entities became collectively known as the Music Business Association on October 7, 2013.
June 08, 2010: NARM, the music business association, and the Recording Industry Association of America (RIAA) are pleased to announce the refresh of the "Give The Gift Of Music" logo, a design used within the industry for the past 30 years to communicate to consumers that music is a particular means of personal expression, thoughtfulness and consideration when given as a gift. 
"In March, NARM and the RIAA invited companies and individuals to participate in a design contest to give this campaign a fresh look and the response was overwhelming," says NARM President Jim Donio.
The new logo was chosen by an expert judging panel that included representatives from NARM and RIAA, as well as members from both of these industry trade groups and marketing and design specialists from outside of the industry. The ultimate winner was Richard Jennings from WEA Corp.
Donio adds, "We encourage the industry use this new 'Give The Gift Of Music' branding on in-store promotions, on web sites, and in advertising and social media initiatives. Studies show that there continues to be extraordinary potential in the gifting of music and this is a great time to educate consumers of the ways that music products — whether physical, digital, or mobile — can be gifted."
"This is an industry effort that taps into two enduring values: our love of music and the desire to share something that moves us deeply with our friends and family," said Mitch Bainwol, Chairman and CEO, RIAA. "The logo is an essential foundation of a marketing and social media campaign that we will begin to roll out in the coming months."
About NARM: NARM (National Association of Recording Merchandisers) advances the promotion, marketing, distribution and sale of music by providing members with diverse meeting and networking opportunities, information and education resources, and advocacy for their common interests. NARM is based in Marlton, New Jersey. www.narm.com
About RIAA: The Recording Industry Association of America (RIAA) is the trade organization that supports and promotes the creative and financial vitality of the major music companies. Its members are the music labels that comprise the most vibrant record industry in the world. RIAA® members create, manufacture and/or distribute approximately 85% of all legitimate recorded music produced and sold in the United States.