NARM and digitalmusic.org Tackle Metadata Issues at Music Biz 2013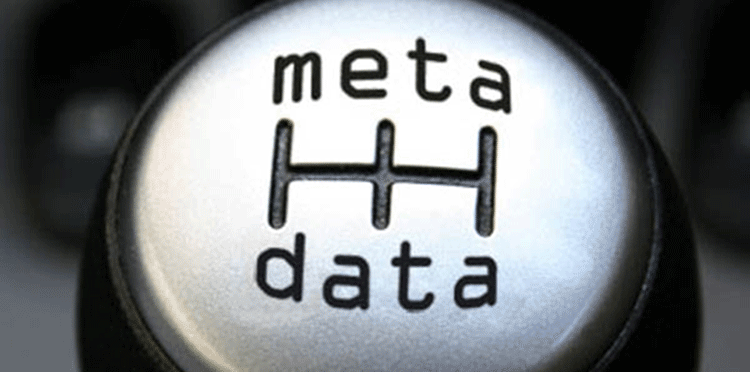 This press release was issued by NARM and digitalmusic.org before the two entities became collectively known as the Music Business Association on October 7, 2013.
March 25, 2013 – Music business association NARM and digitalmusic.org, the home of NARM's digital initiatives, are delving deep into the nuts and bolts that make digital music run with their first-ever Music Industry Metadata Summit, which will be held during Music Biz 2013 on May 6-7 at the Hyatt Regency Century Plaza Hotel in Los Angeles. Sponsored by Sony DADC, DDEX and SoundExchange, the event is designed to both inform newcomers about the importance of managing information through metadata, the "plumbing" that ensures digital tracks are labeled correctly in online music stores, and provide a forum for music-industry executives to discuss and hash out solutions to key issues in this area through a variety of workshop sessions. 
"Maintaining accurate and standardized metadata isn't necessarily the first thing that springs to mind when one thinks about the top issues currently facing the music industry, but it is one of the most critically important," said Bill Wilson, Vice President of Digital Strategy & Business Development at NARM/digitalmusic.org. "If we want people to consume more music, we need to make it as simple as possible for them to find and discover what they want, and ensure accounting is accurate and expedient. Establishing and maintaining a proper information infrastructure is the only way to do that at scale."
Admission to the Music Industry Metadata Summit is included with registration to Music Biz 2013.
Monday, May 6
10 AM
Information Infrastructure: The Executive Business Case (Keynote)
Michael Frey, Sony DADC New Media Solutions
10:45 AM
Acronym Salad I
Throughout the day, there will be short presentations by leaders of various initiatives.
DDEX – Kirit Joshi, Sony Music
ISRC – David Hughes, RIAA
IMR – Jim Griffin, OneHouse, LLC
11 AM
Research Presentation
11:15 AM
Information Infrastructure: The Executive Business Case Panel
Moderator:
Panelists:
Jonathan Bender, SoundExchange
Michael Drexler, BMI
Vinnie Freda, INgrooves Fontana
Barak Moffit, EMI
1 PM
Acronym Salad III
Throughout the day, there will be short, 5-minute presentations by leaders of various initiatives.
CME – Michael Scherotter, Microsoft
GRD – Ralph Peer, peermusic
ISNI – Janifer Gatenby, OCLC
MusicBrainz – Ian McEwen, MusicBrainz
2:15 – 4 PM
Digital Operations Workshop
Part 1: Artist Disambiguation
Leader: Ron Ubaldo, Spotify
Part 2: Record Release Dates
Leader: Adam Rabinovitz , Rdio
Part 3: Takedown and Other Rights Conflict Management Issues
Leader: Chris Read, Sony DADC
4 PM
Classical, Jazz & Specialty Genre Metadata Working Session
Classical music presents very specific metadata challenges. This session is dedicated to issues regarding classical music.
Jim Selby, Naxos USA
Barry Smith, West 10 Entertainment
Tuesday, May 7
10 AM
Building Efficiency and Transparency in Royalty Reporting
Moderator:
Mark Isherwood, Rightscomm
Panelists:
Larry Miller, MediaNet
Rob Weitzner, Consolidated Independent
Daniel Susla, TouchTunes
11:15 AM
Managing Photographic & Video Archival Assets
With multiple-screen applications becoming more prevalent, operations and supply-chain teams are going to need to concern themselves with the tagging, sorting, and processing of artist and album images. This panel will discuss standards for building scalable, deployable rights-managed databases of image content.
Moderator:
Josh Builder, The Orchard
Panelists:
Jeff Sedlik, PLUS Coalition
Vince Bannon, Getty Images
Walter Gross, EMI
Arpi Mardirossian, Tagasauris
1:30 PM
The Album Credit Ecosystem
From recording to "record store," how do we build an authoritative source of information?
Moderator:
Maureen Droney, The Recording Academy
Panelists:
Alison Booth, Sony Nashville
Ivy Skoff
Shane Tobin, Echo Nest
Kevin Wyatt, Rovi
2:30 PM
What the Music Business Can Learn from the News Industry
In order to drive traffic in a digital, attention-based economy, it's necessary that artists and marketing staff syndicate their news in a timely manner. This panel will discuss content management and syndication methods for artists and labels.
Moderator:
Paul Jessop, County Analytics
Panelists:
Jason Feinberg, Epitaph
Lee Hammond, Interscope
J Sider, Bandpage