Napster and Super Hi-Fi Announce Partnership to Create Personalized Music Listening Experiences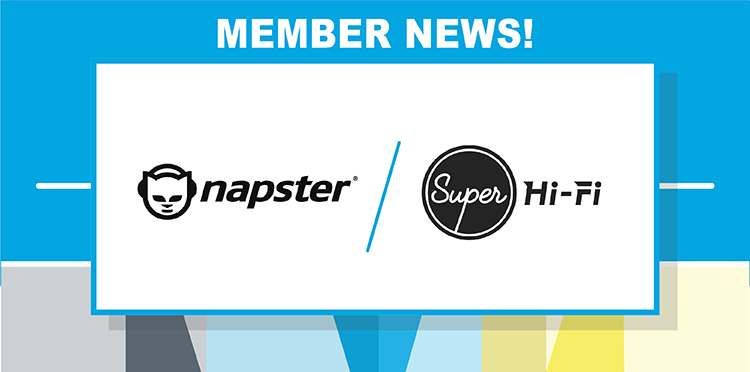 Music Biz members Napster and Super Hi-Fi announced this week a partnership that will allow music streaming services and leading consumer companies to easily create the next generation of personalized and branded music. The service will be available via Napster's complete music and audio technology platform, "Powered by Napster," and will use Super Hi-Fi's advanced AI solutions to add a critical layer of differentiation and customized listening features.
"Napster serves many brands across various industries and we're always looking for ways to super serve our customers with custom solutions," said Bill Patrizio, president and chief executive officer, Rhapsody International, parent company of Napster. "Super Hi-Fi's compelling audio stitching technology enables us to do that in a whole new way, and we're excited to engage our mutual partners with our combined value propositions."
Click here to visit Napster's blog for more information on the partnership.