Music Startup Academy Targets NY Startups and Entrepreneurs on November 3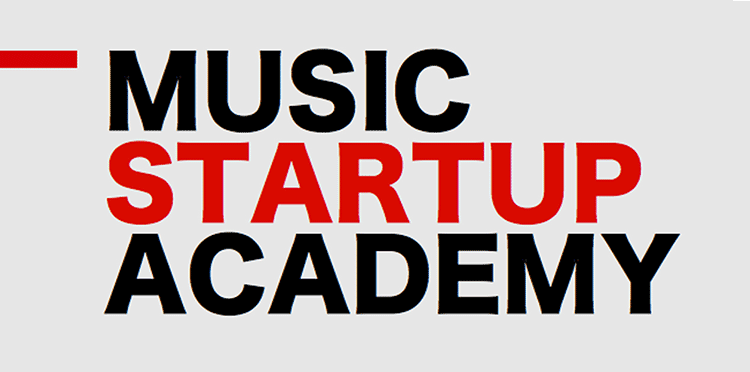 Presentations include keynote from SynchTank/Soundgizmo Founder and CEO
Startup Spotlight on local business Zype
September 24, 2015 – The Music Business Association (Music Biz) will give New York-based startups and entrepreneurs all the info they need to break into the music industry at its latest Music Startup Academy event, which will be held on Tuesday, November 3, from 5 p.m. to 9:30 p.m. at General Assembly West (10 E. 21st St., 3rd floor) in New York City.
The educational sessions will begin with a keynote presentation from SynchTank/Soundgizmo Founder and CEO Joel T. Jordan, who will discuss SynchTank's rise to success and the pitfalls they encountered along the way as well as the creation of Soundgizmo and the need to continue developing and reinventing. The event will also feature a spotlight on local startup and SXSW 2015 Accelerator winner Zype, which allows users to create D2C web, mobile, and set-top apps for video publishing and distribution.
The remaining sessions will drill down into the key issues of music licensing, music operations, and business development, ending with an Elevator Pitch Shark Tank in which companies in attendance will get to apply what they learned as they pitch their products to a panel of expert judges. Those who wish to pitch during the Shark Tank will need to fill out the form here and fill out a profile on Music Biz's Music Startup Network here by Friday, October 23. Those who have been selected to pitch will be notified by Monday, October 26.
"The New York startup scene is exploding, and it is important that we harness the city's rampant creativity and put it to good use on behalf of the music industry," said James Donio, President of Music Biz. "By attending our Music Startup Academy, New York-based entrepreneurs can gain the concrete music business knowledge they need to bring their imaginations to life in the form of legal, sustainable companies. Music Biz is proud to foster the next generation of industry innovators, and we look forward to meeting and working with them in November."
Registration is available now for $75.
The full currently confirmed list of presentations and speakers can be found below.
4:30 PM
Registration & Networking
5 PM
Welcome & Introduction to Music Biz's Startup Services
5:10 PM
Keynote Presentation
Joel T. Jordan, Founder & CEO, SynchTank/Soundgizmo
5:30 PM
Licensing Landscape Discussion
Using Music Biz's licensing grids and music royalties infographic as tools for discussion, we'll step you through the licensing process, talking about the two basic rights for music as well as helping you better understand the process for securing master, mechanical, and public performance/communication rights for the six most frequently requested types of music uses: download, non-interactive, on-demand, sync, lyrics, and karaoke.
Marat Berenstein, Artist Manager & Faculty, NYU Clive Davis Institute of Recorded Music
Annie Lin, Senior Counsel, Loudr
6:15 PM
Dinner & Networking
7 PM
Music Operations: In-House or Outsource?
What is metadata? UPC? GRID? ISRC? Do you have a mechanism in place for content delivery and royalty reporting? This session will give you an overview of music operations, helping you determine whether you should be outsourcing or building your operations in-house. We'll review the questions to ask when looking for an outside vendor and review some of the players in the industry.
Bill Wilson, VP, Business Development & Digital Strategy, Music Biz
7:30 PM
Content or Access? How to Get the Best Biz Dev Deal
During this presentation, we'll aim to help you determine if you need content or access to get your new music product up and running. We'll get you ready for your meeting with the biz dev folks, being sure you know the answers to the important questions that all biz dev folks are looking for you to answer.
Andre Stapleton, Sr. VP, Global Digital Business Development & Strategy, Sony Music Entertainment
Jon Vanhala, Co-Founder & Partner, Crossfade Partners
8:15 PM
Startup Spotlight: Zype
Zype, winner of the SXSW 2015 Accelerator, is a cloud platform for video publishing and distribution. The company's goal is to make it easy for anyone to build and make money with their own branded streaming destinations. Zype empowers content owners to drive revenue and reach with direct-to-consumer web, mobile, and set-top apps. Join VP of Business Development Bill Dolan as he talks more about the company and how Lucas Carlson's book, Finding Success in Failure: The Confessions from 10 Years of Startup Mistakes, has led Zype to create a set of core values that guide the company's operating principles: make individual and group decisions; foster team growth and relationships; and make strategic decisions about customers, investors, vendors, and employees.
8:30 PM
Elevator Pitch Shark Tank
Now that we've taught you all about meeting with the label's biz dev folks and marketing your products, it's your turn to incorporate what you've learned and pitch our team of experts on your product. The team and the audience will critique your pitch, offering constructive tips that everyone in the room can carry with them as they take their products and their pitches to the next level.
Judges
Elizabeth Chan, Merry Bright Music Enterprises
Annie Lin, Loudr
Joel T. Jordan, SynchTank/Soundgizmo
Larry Miller, Musonomics
9:30 PM
Closing Remarks