Music Scores A Gold Record on The Social Media Charts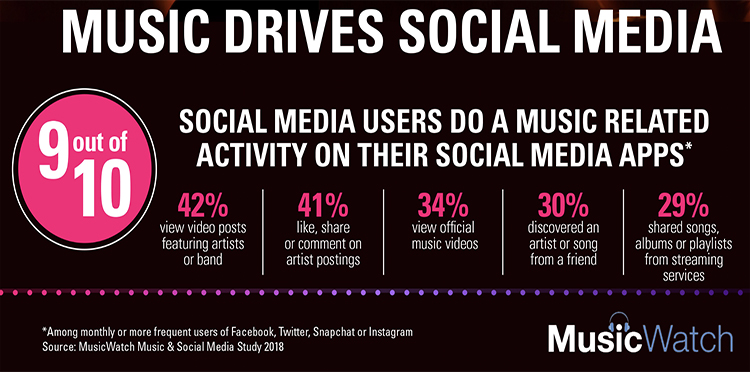 9 out of 10 regular social media users partake in some music- or artist-related activity on the most popular social applications…Of all the types of celebrities artists are #1 when it comes to pull. We are twice as likely to be following bands as politicians, or Kendall and Kourtney.
Click here to read more.