Music Business Association Welcomes Fisk University As First HBCU Academic Partner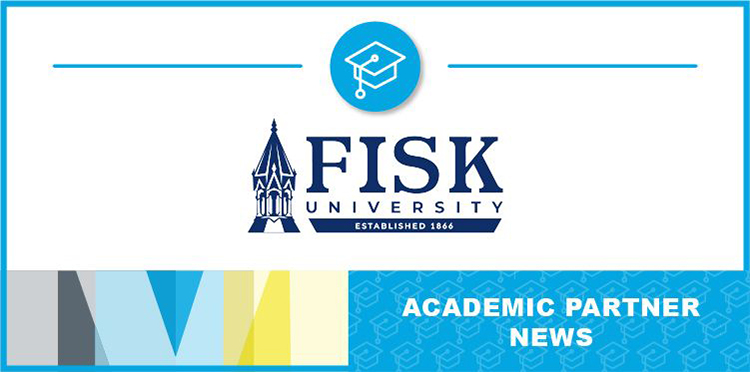 Fisk to receive educational resources as part of partnership,
as Music Biz builds on its commitment to diversify the music industry
June 16, 2021 — The Music Business Association (Music Biz) is proud to announce the addition of Nashville, TN-based Fisk University to its Academic Partnership program — the first Historically Black College or University (HBCU) to join the Association.
First opened in 1866, Fisk is the oldest higher education institution in Nashville, and is ranked #6 among historically Black universities according to U.S. News and World Report. With a strong commitment to music since its founding, the institution strives to provide its students with opportunities to develop individual talent, appreciation and aesthetic sensibility. Most recently, the Fisk Jubilee Singers® earned the award for "Best Roots Gospel Album" for their 150th anniversary album, "Celebrating Fisk," at the 63rd Annual GRAMMY Awards.
"The integration of the HBCU community into Music Biz's membership is an imperative step for us to achieve our goal of further diversifying the music business," said Music Biz President, Portia Sabin. "We're grateful to Fisk University for taking this important step forward with us, as we collaborate on the best ways for our organization to support the Black community going forward and push our industry to accept and embrace students and professionals from all walks of life."
"It is wonderful to see the Music Business Association develop a partnership with Fisk University; this serves as an inspiration for our students who desire to be involved with several aspects of the music industry," said Music Discipline Coordinator and Director of the Fisk Jubilee Singers, Dr. Paul T. Kwami. "I am confident that Fisk students will take advantage of this partnership and realize the opportunities that exist at Fisk and within the music business. I am very grateful to the Music Business Association for establishing this partnership."
Music Biz's Academic Partnership program was established to support the development of the music industry's next generation of leaders, offering them resources to ensure their success as they wrap up their education and begin their careers. Students attending partner institutions receive special benefits tailored to the education community, including eligibility to apply for financial aid from Music Biz's Scholarship Foundation, discount registration rates for Music Biz events, complimentary access to Music Biz's Common Ground Webinar Series, and exclusive networking & educational opportunities held under Music Biz's #NEXTGEN_U banner.
# # # #
About the Music Business Association
The Music Business Association (Music Biz) is a not-for-profit membership organization that advances, promotes and invests in the future of the music business by providing a trusted forum where ideas and cooperation flourish. Through events, education and engagement, the Association brings together the full breadth of the industry for unparalleled access to networking, resources and thought leadership.
About Fisk University
Fisk University is ranked #6 among historically Black universities, according to U.S. News and World Report, and is the oldest institution of higher learning in Nashville, TN. Fisk's outstanding faculty and students continue to enhance the University's international reputation for academic excellence. Music has occupied a central role in the Fisk experience since the University's opening in 1866. The Fisk Jubilee Singers'® first historic tour established a reputation for excellence in musical performance and preserved the rich heritage of the Negro Spiritual. Today, Fisk continues to provide students the opportunity to develop individual talent, appreciation, and aesthetic sensibility. A Fisk education prepares our students to become beacons in servicing the community and well-rounded leaders and scholars in their respective fields.
Media Contacts
For Music Business Association:
Nicole Hennessey, Vice President — nicole.hennessey@musicbiz.org
For Fisk University:
Madeline Guinee, Marketing and PR Director — mguinee@fisk.edu