Music Business Association to Honor Redeye with Independent Spirit Award at Music Biz 2016 in Nashville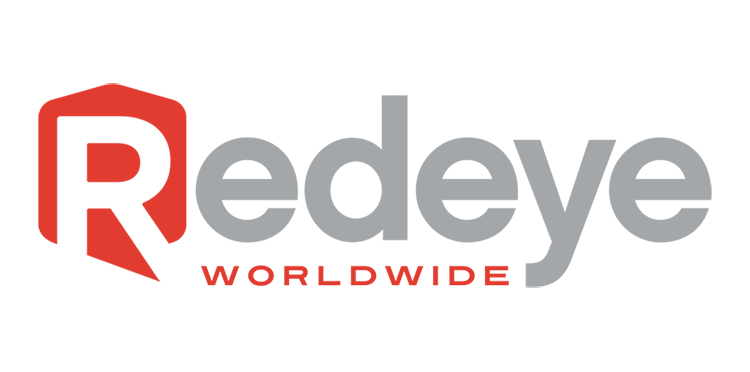 October 6, 2015 – The Music Business Association (Music Biz) will present its prestigious Independent Spirit Award to Redeye, a leading physical and digital distributor and label services provider for some of the biggest independent artists and labels in the world. The presentation will take place on Tuesday morning, May 17, during the Awards Breakfast of the Music Biz 2016 convention at the Renaissance Nashville Hotel in Nashville.
"Redeye has played such an instrumental role in the growth and development of the Southeast U.S. indie music scene, which has produced some of the most enduring artists of all time." said James Donio, President of Music Biz. "The company has built on that success to become one of the biggest independent music distributors in the world. As Redeye approaches its 20th anniversary in 2016, it continues to embody the principles of the Independent Spirit Award by using its first-class resources to give a voice to artists of all sizes all over the globe. We're proud to honor Redeye and its visionary leaders, Tor Hansen and Glenn Dicker, for their two decades of support for the independent music community."
Founded in 1996 in Haw River, NC, by Tor Hansen, with Glenn Dicker joining as a partner soon after, Redeye got its start in the independent music scene of the Southeast U.S., ensuring that local artists got their music into the most influential record stores of the region. Early Redeye-distributed artists include John Mayer and Shawn Mullins, who both went on to become Platinum-selling artists with major label Columbia Records.
Nearly two decades later, Redeye has grown into an international music company with more than 70 employees; U.S. offices in Haw River and Hillsborough, NC, as well as San Francisco, Seattle, Los Angeles, Chicago, Philadelphia, Nashville, and New York City; and international offices in London, Berlin, Sydney, and Toronto.
Redeye is the exclusive North American distributor for some of the biggest independent labels in the world, including Barsuk Records, Warp Records, Kill Rock Stars, Ninja Tune, Burger Records, Anticon, Luaka Bop, Wichita Recordings, Soul Jazz Records, Daptone Records, Erased Tapes Records, Acony Records, Oh Boy Records, Sargent House, and many more.
"Throughout our nearly two decades in the music business, we have always strived to provide opportunities for independent musicians who might not get them anywhere else, and that's why it's such an honor to be recognized with the Independent Spirit Award," said Hansen, President of Redeye. "Music Biz has been a great partner as we have worked to grow the indie sector, and we thank them for this recognition. We're looking forward to Music Biz 2016."
Hansen got his start in the music industry in 1988, when he began picking and packing records in the warehouse for Rounder Records & Distribution. After working his way up to Sales Representative, he left in 1991 to join Hear Music, became Director of Merchandising at Planet Music/Borders Group in 1995, and ultimately founded Redeye along with independent record label Yep Roc Records in 1997. The label has since released more than 400 records from artists such as Nick Lowe, Paul Weller, John Doe, Born Ruffians, Tony Joe White, Josh Ritter, Josh Rouse, Tift Merritt, Jukebox the Ghost, Mandolin Orange, Aoife O'Donovan, Billy Bragg, Robyn Hitchcock, Fountains of Wayne, Liam Finn, and more. Hansen has also testified before the U.S. Congress discussing copyright and indie music and served on the A2IM Board of Directors from 2011 to 2014.
"It's great to be recognized with the Independent Spirit Award, which acknowledges the importance of the independent sector to the future of the music industry," said Dicker, Co-Owner of Redeye. "At Redeye, we have worked tirelessly to ensure that independent labels and artists don't get left behind as the music business evolves. Music Biz has been a key partner on that front, and we thank them for this Award."
Dicker's music industry career also kicked off in 1988 at Rounder Records & Distribution, where he started in the warehouse before becoming a Buyer and eventually moving to their label division, where he handled promotion, marketing, and publicity. In 1994, he co-founded Upstart Records, where he worked in A&R and promotions. The label released albums by Nick Lowe, Los Straitjackets, Big Ass Truck, and others. In 1997, he partnered with Hansen to create Redeye and the Yep Roc Music Group, which consists of Yep Roc Records, Break World Records, Studio One Records, and other imprints. He currently serves on the Board of Directors at Merlin and Music Biz.
Established in 2009, Music Biz's Independent Spirit Award recognizes significant contributions to the independent music community that embody the spirit of new thinking, entrepreneurship, and success in the industry. Past recipients include: John T. Kunz, Owner and President of Austin's iconic independent record store Waterloo Records & Video Inc.; Jonathan Poneman, Co-Founder of Sub Pop Records; Record Store Day and its organizers; Brett Gurewitz, Founder of Epitaph Records and singer/guitarist of punk band Bad Religion; Rachelle and Joe Friedman, Founders of J&R Music & Computer World in New York; Tom Silverman, Founder and CEO of Tommy Boy Entertainment; and Don Van Cleave, formerly the President of CIMS, a co-founder of Record Store Day.
Music Biz 2016, which will return to Nashville from May 16-18, is the music industry's premier event, giving the commerce and content sectors a place to meet with trading partners, network with new companies, and learn about new trends and products impacting the music business. Registration will open in mid-November with early bird discounts in effect until early 2016. For more information, visit Music Biz 2016.