Music Business Association to Hold First-Ever Denver-Based Music Startup Academy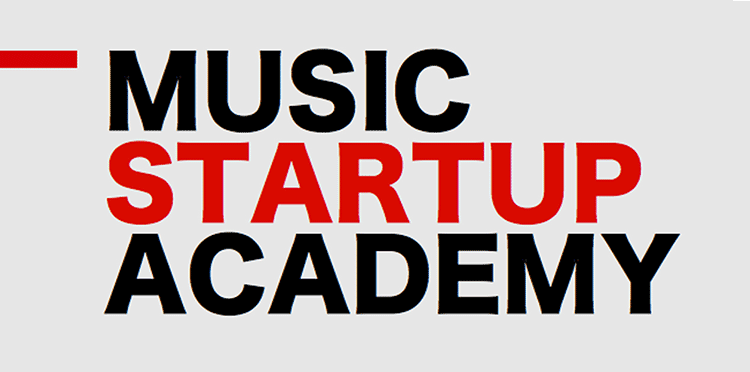 Local startups can apply by September 25 to pitch 
industry experts at Shark Tank session
September 9, 2015 – The Music Business Association (Music Biz) – in collaboration with partners and sponsors Colorado Innovation Network; Colorado Technology Association; FaderPro; The Underground Music Showcase; University of Colorado Denver; Vinyl Me, Please; and WESTAF (IMTour) – will bring its popular Music Startup Academy traveling educational series to Denver for the first time on October 8th from 12 p.m. to 7 p.m. at the University of Colorado Denver's Tivoli Student Union (900 Auraria Parkway, 4th floor).
The event will teach attendees all they need to know about establishing a legal and sustainable music industry startup, kicking off with a keynote presentation from Lloyd Starr of Beatport, who will discuss his experiences launching and growing the service before it was eventually acquired by SFX Entertainment. Attendees will then learn about publishing, label, and technical operations; bootstrapped brand building; business development; and what to do once your startup is launched. Those who attend will also receive a free vinyl record courtesy of Vinyl Me, Please.
The event will end with a Shark Tank session, in which local startups will be able to pitch their products to a panel of music industry experts, who will provide critiques meant to prepare them for a real-life scenario. Startups who wish to participate in the Shark Tank must fill out the form by clicking here. They must also create a profile on Music Biz's Music Startup Network, if they have not done so already. The deadline for applications is September 25, and those selected to pitch will be notified by October 2.
"Denver's music tech scene is converging in a way that is really interesting, and we think the timing is perfect for our Music Startup Academy to move the needle even further," said Robby Towns, Director of Digital Strategy and Community at Music Biz. "We know that the future of the music business lies in the hands of young entrepreneurs with big ideas, and these sessions will show them how to translate those ideas into full-fledged startups that can stand the test of time. We look forward to seeing what Denver's best and brightest can do."
Registration is available for $49 or a special student rate of $19. For more information or to sign up for the event, visit http://www.eventbrite.com/e/music-startup-academy-denver-tickets-18096058799.
The full currently confirmed list of presentations and speakers can be found below. More will be announced shortly.
NOON
Welcome & Introduction to Music Biz's Startup Services
– Robby Towns, Music Biz
12:05 PM
Keynote Presentation
Lloyd will provide an overview of his experiences of starting Beatport during a time where digital download stores were in a state of infancy, as well as the progression to the company's acquisition by SFX and his current role with other startups.
– Lloyd Starr, Beatport
12:35 PM
Publishing and Label Operations
Learn the economics of the music industry, including the licenses required for master recordings and songwriting. Make sure you're not recreating the wheel with tools already available to startups, such as APIs and established services that have already done the legwork on licensing large catalogs of content.
– Glenn Peoples, Billboard
1:00 PM
Capitalizing on Content Strategy: Messaging Is More Than Facebook and Smartphones
Developing a great product will only get your company so far without the right story around your app or service. Don't use ten words when you can use five, learn key strategies for your content and much more.
– Antony Bruno, antonybruno.com (formerly Billboard)
1:30 PM
Basic Technical Operations
What is metadata and why does it matter to your company regardless of whether you are bootstrapped or in your 5th year of operations. Learn about the core elements of the digital supply chain in today's music industry, how it's changing and why you should care.
– Chris Read, Isolation Network/INgrooves (formerly Sony DADC)
2 PM
Break & Networking
2:30 PM
Bootstrapped Brand Building: Launching a Record Club in the 21st Century
Understand the economics and infrastructure of the music industry is critically important to a startup, but it is only a portion of the tools a company will need prior to launch. Building a brand that engages users and customers is something that shouldn't be overshadowed. Learn about how to build a fresh and engaging brand for a business model that has been around for decades…the record club.
– Matt Fielder, Vinyl Me, Please
3 PM
Business Development
During this presentation, we'll aim to help you determine the difference between a "cool app idea" vs meeting a legitimate business need for the music industry. We'll get your ready for your meeting with biz dev folks being sure you know the answers to the important questions that all these professionals are looking for you to answer.
– Shawn Yeager, Back Porch Group
3:30 PM
Day 1: You've got funding and your product is launched…now what!?
The VC pitches are over, your product is now fully live for the world to see. Now you have to run a company and keep it above water. What do you do? FaderPro will give an account of their experiences of getting the company to this point, what they learned along the way and their approach to running and growing the company going forward.
– Vincent di Pasquale, FaderPro
4 PM
Shark Tank
This session will allow startups to pitch their ideas to a panel of the industry industry experts for a constructive critique to better prepare them for when they score a real-life face-to-face meeting at a record label, VC firm and more.
Judges:
– Antony Bruno, antonybruno.com (formerly Billboard)
– Chris Read, Isolation Network/INgrooves (formerly Sony DADC)
– Lloyd Starr, Beatport
– Shawn Yeager, Back Porch Group
*If you are interested in pitching, you must submit this short form. After you register for the event, you must also complete your Startup/App profile in our Music Startup Network, if you have not done so already. Please complete as much detail as possible. Profiles without robust information will not awarded a pitch slot.
4:55 PM
Closing Remarks
– Robby Towns, Music Biz
5 – 7 PM
Rooftop Reception sponsored by FaderPro
Battery 621
621 Kalamath St
Denver, CO 80204