Music Biz Mourns the Loss of Legendary Entertainer Glen Campbell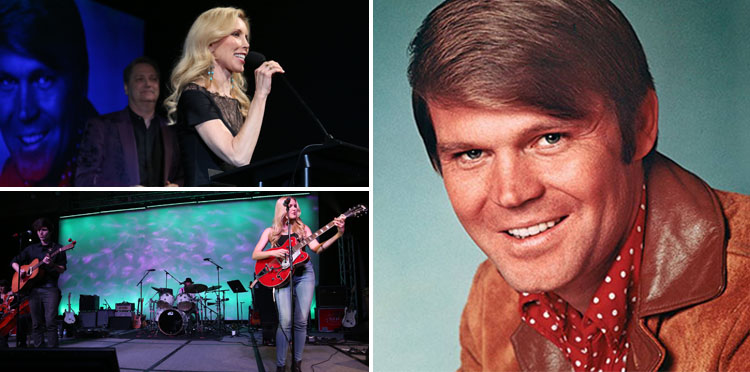 Music Business Association President James Donio issued the following statement​ upon the death of Glen Campbell:
The Music Business Association is extremely saddened as we mourn the passing of much-beloved entertainer Glen Campbell. Glen brought great joy to the world with his voice and his musicianship, and a catalog of songs that are so memorable. He took center stage at our then-NARM Convention in the early years of his career, and it was clear he was a true star in the making whose talent would stand the test of time. With that in mind, Music Biz celebrated and honored Glen's lifetime of creative contributions to the music business at its Industry Jam during the most recent convention in Nashville this past May with the presentation of an Outstanding Achievement Award. His wife, Kim, accepted on his behalf and his children, Ashley, Shannon, and Cal paid tribute to their father by performing 'Remembering' and 'Wichita Lineman'. On behalf of everyone at Music Biz, we express our deepest condolences to his entire family at this extraordinarily difficult time.