Music Biz Mourns the Loss of Former CMA Executive Director Jo Walker-Meador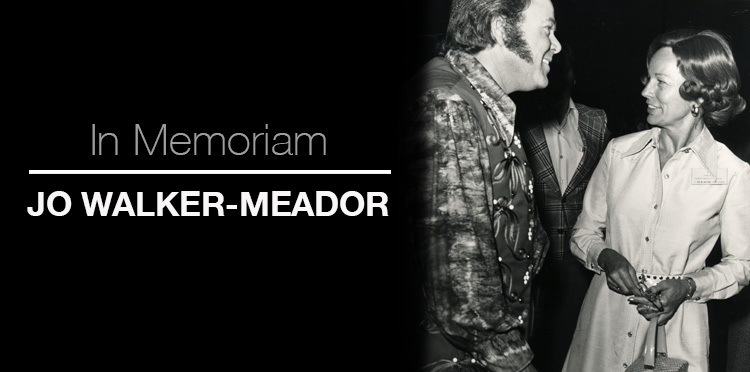 Music Business Association President James Donio issued the following statement​ upon the death of Jo Walker-Meador:
I am so very sorry to hear the news this morning of the passing of former CMA Executive Director Jo Walker-Meador. I had the good fortune of meeting Jo and working with her and her staff from my early years at NARM in the late-1980s. In fact, Jo and NARM's Mickey Granberg, along with BMI's Frances Preston, were trailblazing female executives in the music business and great friends. So I had the chance to get to know her. NARM and CMA were actually formed in the same year…1958…and the two organizations have had a warm and collaborative relationship that continues to this day. Jo hosted so many fabulous events at the annual NARM Convention, showcasing Country artists such as Roy Clark at our 1974 event (pictured above), celebrating the genre's successes and building relationships with the retail community to promote Country music. I also enjoyed seeing Jo at the CMA Fest and CMA Awards. She was always so gracious and never missed an opportunity to catch up with me. On behalf of the Music Business Association, I want to extend our deepest condolences to Jo's family and friends and, of course, everyone at CMA.