Music Biz Members Warner Music Group and Spotify Enter Podcast Development Deal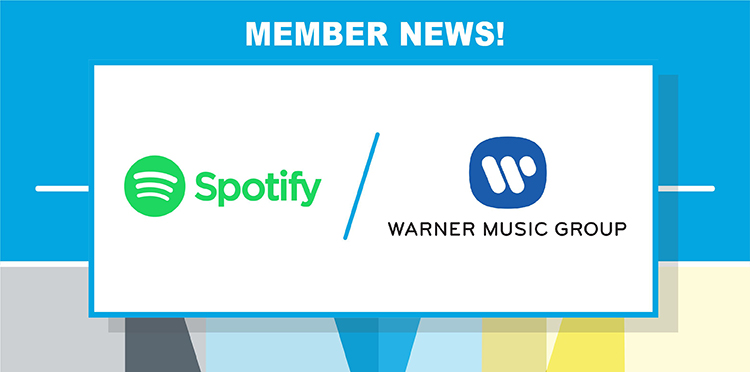 Warner Music Group (WMG) and Spotify have entered a new partnership to mutually develop a series of original podcasts built around WMG's catalog of artists and songwriters. Podcasts developed as part of the partnership will made that tell stories, "behind some of the biggest hit songs and get an inside look at the work of their favorite artists and songwriters," according to the announcement. This new agreement marks the first time the music streaming company has announced a podcast deal with a major label, and follows last year's newly reached global licensing deal between both parties.
"We're excited to take this step forward with Spotify as we strengthen and deepen our existing partnership," offered Oana Ruxandra, Warner Music Group's EVP of Business Development and Chief Digital Officer. "Podcasts provide an opportunity to unlock value for artists and songwriters by delivering fresh and unique stories to music to fans across the globe."
Click here to learn more from Music Business Worldwide.