Music Biz Members Universal Music Group, Twitch, and Amazon Music Expand Content Partnership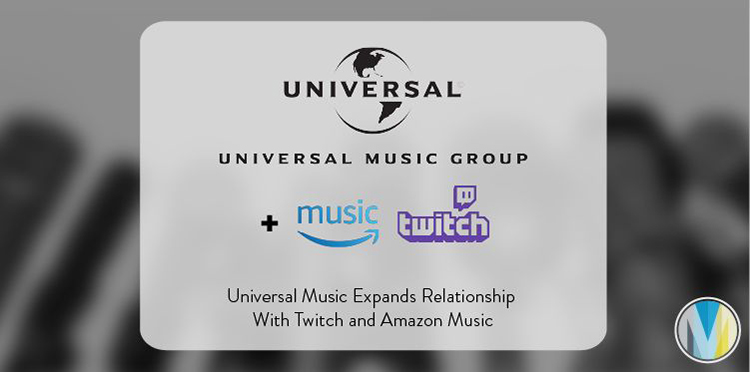 Twitch and Amazon Music have expanded their agreements with Universal Music Group to provide customers access to various music content across their platforms. Amazon Music subscribers will gain enhanced access to livestreams, high quality and spatial audio, artist merchandise, and exclusive experiences with UMG artists. Twitch will provide commercial opportunities for UMG and its artists that will facilitate direct engagement with fans through artist & label channels, alongside a series of exclusive artist features & experiences specifically produced for the service.
"With the breadth of their music services and products, and their dedicated focus on customers and creators, Amazon Music and Twitch are excellent strategic collaborators, committed to creating the best and most diverse experiences for fans across streaming music, live streaming, artist collaborations, and physical merchandise," said UMG EVP of Digital Strategy, Michael Nash.
"Twitch embodies a creator-first culture, including empowering musicians." commented Twitch's Head of Music, Tracy Chan. "Now, more than ever, we're excited to work with UMG in an effort to further broaden the scope of tools available for their artists to engage with fans, while also providing new avenues for their artists to earn meaningful income while streaming on Twitch."
"UMG has been a strategic collaborator for us, as we continue to evolve our service and bring our customers even more ways to engage with their favorite artists, and discover new music," added Steve Boom, Amazon's VP of Music. "With these agreements, we're strengthening and expanding how we can continue to work together to provide unique and exclusive experiences and create even more content for listeners."
Click here to read more from Variety.