Music Biz Members UMG and TikTok Enter New Licensing & Artist Support Agreement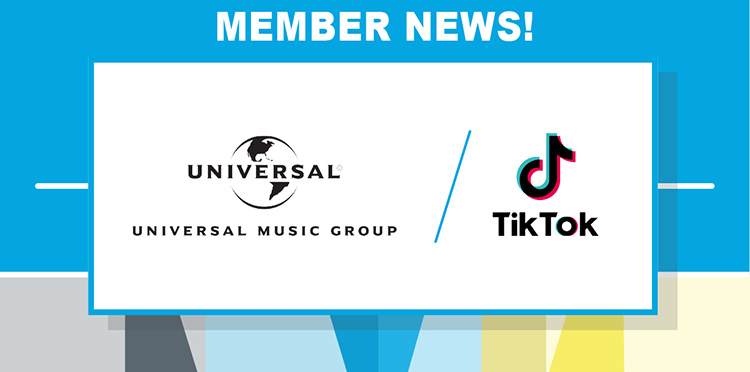 Universal Music Group and TikTok have announced a new partnership, including a renewed music licensing agreement, that will also allow the companies to collaborate on new initiatives involving digital marketing, A&R, user data and more. Under the terms, TikTok will compensate artists and songwriters from UMG and Universal Music Publishing Group when their music is used in video clips on its apps, allowing users to use clips from UMG's full catalog of music across its network of labels, songwriters and global territories for the first time. According to UMG EVP of Digital Strategy Michael Nash this new agreement is, "…fundamentally resetting the partnership," between both companies.
"Throughout the last year, as TikTok evolved quite a bit as a product and we really started to better understand how users and creators are interacting with music on the platform, we spent a lot of time with Michael and his team talking through that," offered Ole Obermann, TikTok's Global Head of Music. "We had great ideas for what we can do to take full advantage of the UMG and the Universal Publishing roster of artists, and then TikTok as a platform and how that's going to evolve."
Click here to read more from Billboard.