Music Biz Members TuneCore & Luminate Release Third Annual BE THE CHANGE: Gender Equality In The Music Industry Study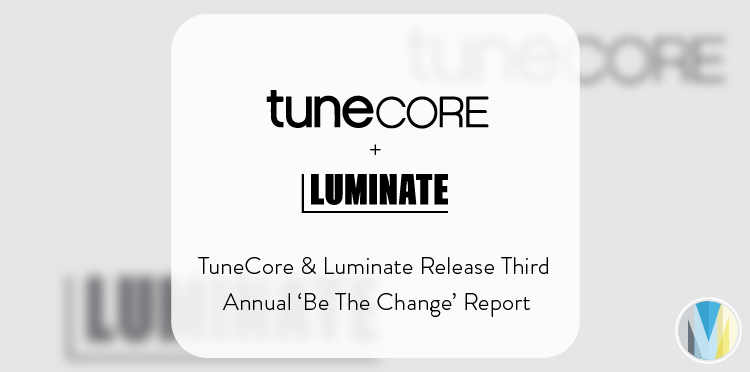 Music data provider, Luminate has partnered with TuneCore and Believe for the third annual "BE THE CHANGE: Gender Equality in the Music Industry" study, which aims to shed light on important issues surrounding gender equality in the music industry. The study highlights accounts of discrimination experienced by women and gender expansive individuals, as well as actionable solutions for companies and individuals can utilize to better their work environments.
Findings from this latest edition of the  study include that women who responded were 30% more likely than average to be passed up for promotions. 37% of women and gender expansive artists reported having felt sexualized as an artist, and 29% reported that their non-traditional working hours have put them in unsafe environments. The study also examined that the gender split of the US Top 50 artists in 2022 by combined streams showed a concerning imbalance — just 20% were female or non-binary. Though gender inequality within the music industry remains rife, 73% of respondents feel that they have a role to play in making the industry more equitable for all genders. 

Click here to learn more about the "BE THE CHANGE" report series and access this year's data.