Music Biz Members TikTok and SiriusXM Partner For TikTok Radio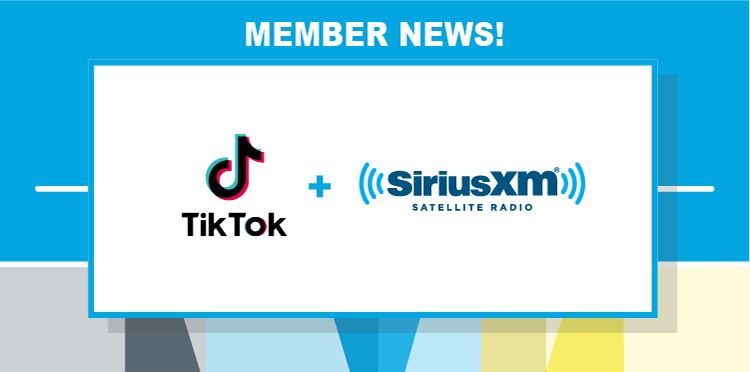 Asa part of a new partnership between Music Biz members TikTok and SiriusXM/Pandora, SiriusXM will launch TikTok radio in summer 2021 to help promote up-and-coming artists. The new show will serve as a radio version of TikTok's For You page, the platform's discovery tool for trending videos, and will feature a weekly music countdown dedicated to TikTok's trending tracks. TikTok Radio will be presented by TikTok creators, tastemakers, and DJs including Bella Poarch, Christian Shelton and Nick Tangorra, to name a few.
"We are excited to work with SiriusXM on TikTok Radio and to bring TikTok creators to Pandora to make the trends, music, and creative influences that are playing such a defining role in modern culture even more accessible," said TikTok Global Head of Music, Ole Obermann. "We're really excited to see this come to life and thank the SiriusXM team for being such an innovative and visionary collaborator."
Click here to read more from Music Business Worldwide.