Music Biz Members TikTok and CMRRA Announce Multi-Year Digital Royalty Agreement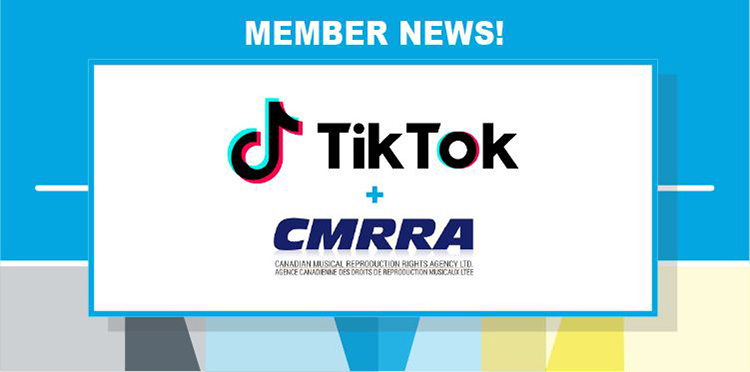 Social platform TikTok and the Canadian Musical Reproduction Rights Agency (CMRRA) — a division of Music Biz member SoundExchange — have announced a new multi-year agreement for the collection of digital mechanical royalties in Canada. The new deal encompasses TikTok's past use of musical works and introduces a forward-looking partnership that opens a new revenue stream for music publishers, self-published songwriters and rightsholders.
"We are thrilled to enter into this agreement with CMRRA in Canada, to connect music publishers and artists to new audiences and enable song discovery through the power of TikTok," said TikTok Head of Music Publishing Licensing and Partnerships, Jordan Lowy. "Given the ever-changing music industry, we're committed to working together to create new revenue opportunities and offer an innovative way to reach fans."
Click here to read the full press announcement via Globe NewsWire.