Music Biz Members Spotify & UMG Partner To Curate NFT Token-Gated Playlists With KINGSHIP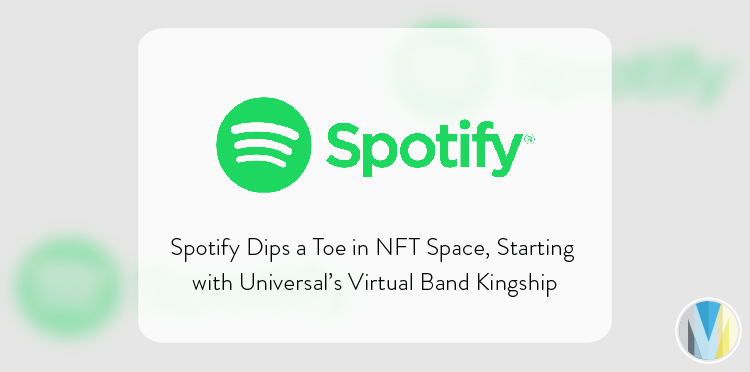 Spotify and Universal Music Group are teaming up to curate a token-enabled playlist for the label's NFT band and brand, KINGSHIP. According to a tweet posted by UMG, the special playlist will exclusively be for KINGSHIP Key Card (NFT) holders. This token-enabled feature works by visiting the links shared via the KINGSHP'S official Discord and Twitter accounts. To unlock KINGSHIP's exclusive playlist, token holders must connect their crypto wallets with the KINGSHIP Key Card NFT. The pilot KINGSHIP playlist is now available to Android users in the US, UK, Germany, Australia and New Zealand.
"Through music and events across the metaverse, we will bring the Apes in KINGSHIP to life by building communities and utility, and entertaining audiences around the world." said Celine Joshua, Founder of KINGSHIP.
Click here to read more from Music Business Worldwide.