Music Biz Members Song Sleuth And Warner Chappell Music Partner To Identify & Monetize Content On UGC Platforms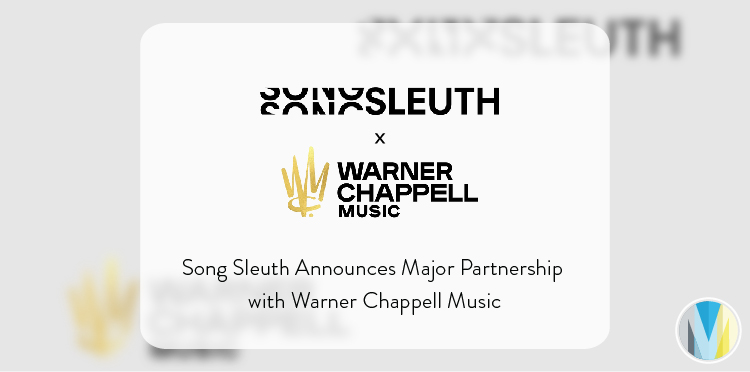 Music tech company, Song Sleuth has partnered with Warner Chappell Music to better monetize the works of its songwriters across the user-generated content (UGC) market. Per the agreement, Song Sleuth will monitor UGC platforms for instances where the more than one million musical works from the company's songwriters are either unclaimed or not properly monetized. Song Sleuth uses an AI and machine-learning platform called UGSeeker to identify UGC content that has not yet been detected and monetized on digital platforms.
"We're always looking at the market for new ways to maximize our collections for our songwriters and to increase our confidence in the identification of the use of our repertoire across UGC platforms," said Kamil Latorre, Sr. Director, Digital Legal Affairs for Warner Chappell Music. "UGC content remains difficult to monitor and monetise correctly for rights holders, notwithstanding the ongoing efforts of our digital service partners, so we're excited to work with Song Sleuth to continue to improve the scope and accuracy of our royalty claims."

Click here to read more from Song Sleuth's blog.