Music Biz Members MRC Data and Soundtrack Your Brand Share Study On Impact of Background Music In Retail, Hospitality Environments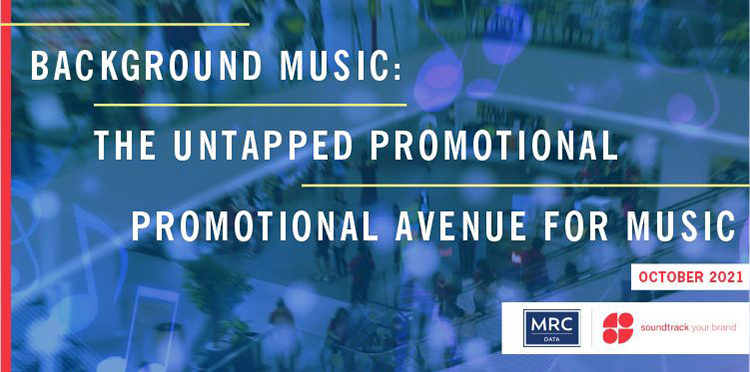 MRC Data and Soundtrack Your Brand have partnered to conduct a study on U.S. consumers' music listening habits while visiting brick-and-mortar businesses such as grocery stores and fitness centers. As U.S. consumers collectively make 90.9 billion business visits each year, the study reports that background music has the potential to reach 95% of U.S. adults. In addition, 79% of respondents notice music being played in the background to a varying degree.
The findings also analyzed the following:
Music has the ability to affect behavior like time and money spent at a business
How listening to music that consumers enjoy will make them more likely to return to a business
The competitive edge of businesses with an enjoyable atmosphere
"The insights uncovered demonstrate the power of background music in engaging consumers, changing perceptions of businesses," said Helena Kosinski, Vice President of MRC Data. "And for the whole industry provides not only a revenue stream but also a means of showcasing new music, which is crucial."
Click here to read the full study on PR Newswire.