Music Biz Members Exceleration Music and Kill Rock Stars Announce Acquisition Deal & New Partnership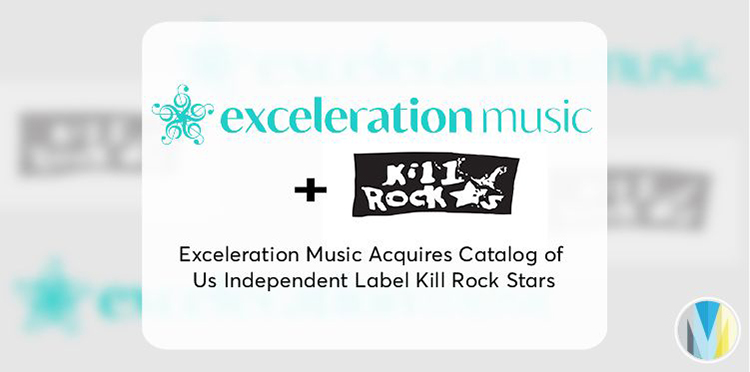 Independent music venture, Exceleration Music has announced its acquisition of indie label Kill Rock Stars' catalog. Along with this deal, the companies have formed a new partnership with KRS founder, Slim Moon, who will continue signing & developing new artists for the label's roster. The Exceleration team will also work with Moon to support the label's new release program and collaborate on marketing initiatives.
"Kill Rock Stars is one of the quintessential indie labels," said Exceleration Managing Partner, Glen Barros. "Slim and Portia have followed their hearts – and ears! – in building a wonderfully diverse imprint that defies definition but still manages to convey a crystal-clear identity."
"Exceleration's team and vision is a perfect match for Kill Rock Stars," said Moon. "We'll be able to do even more to support our artists while staying true to the core values KRS was founded on. This is a great situation for our current and future artists, as well as for the KRS catalog."
Current Music Business Association President, Dr. Portia Sabin, ran the label from 2006 to 2019; in that time, she worked to expand the label's roster with new artist signings and recordings from stand-up comedians. "I've known Glen, Amy, Dave, and Charles for years and I trust them to have the skills and knowledge as well as the best interests of our label and the independent marketplace at heart," said Sabin. "I'm thrilled that Exceleration exists and provides an option for labels who want to stay independent at this time when there's so much change in our industry."
Click here to read more from Music Business Worldwide.