Music Biz Members Apple Music & Universal Music Group Enter Dolby Atmos Partnership with Mercedes-Benz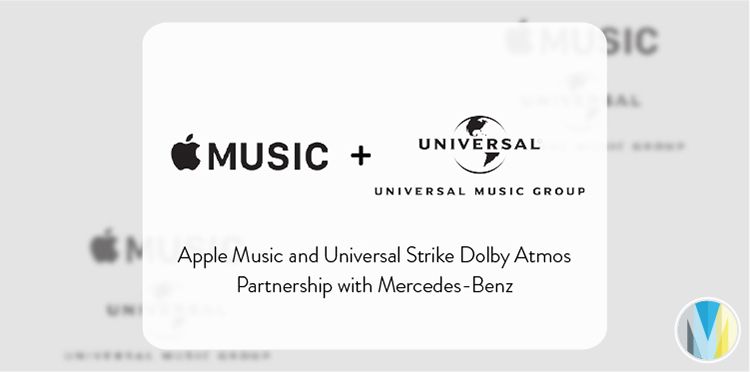 Apple Music, Universal Music Group and Mercedes-Benz have announced a new multi-faceted partnership centered around the integration of Dolby Atmos spatial audio. As part of the deal, Mercedes-Benz vehicles will become the first non-Apple product to natively offer Spatial Audio with Dolby Atmos. UMG is also actively encouraging its artists and labels to produce music mixed in Dolby Atmos, and will allow artists to rate song mixes with an "Approved in a Mercedes-Benz" stamp of approval. To help facilitate this, Mercedes will provide UMG with vehicles installed with its high-end Burmester sound system.
"This important step in the history of recorded music is the culmination of years of working together with our partners at Dolby to develop the Dolby Atmos Music format so we can provide our artists with an even wider palette for their creative expression," said UMG Chairman and CEO, Sir Lucian Grainge. "With Mercedes, a company that shares our passion for quality and innovation, fans can now enjoy our artists' music in Mercedes cars in a way that virtually transports them to the recording studio or live stage.
Click here to read more from Music Business Worldwide.