Music Biz Member YouTube Music Unveils Music Discovery 'Samples' Feed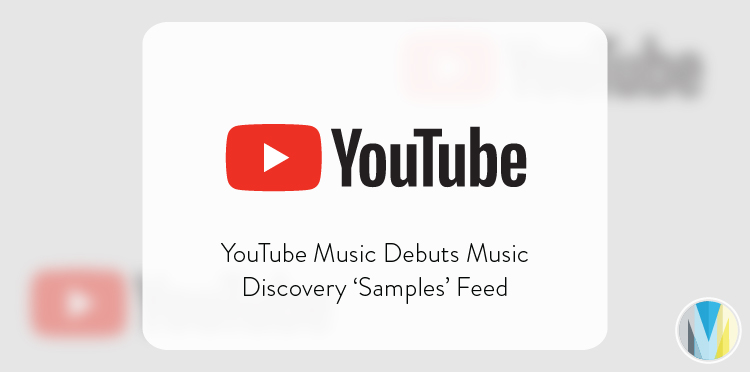 Music streaming service, YouTube Music has introduced 'Samples,' a new vertical video feed feature focused on introducing users to quickly sample and find new music on the platform. In a new tab at the bottom of the app, Samples curates a feed of 30-second video clips based on the user's taste profile, including tracks from artists the user likes and related artists. To like a sample, users must tap the thumbs up icon to save the song to their Liked Songs Playlist. To dislike a song, users can simply swipe up to another sample.
"Short-form video and the infinite scroll have really interesting applications in music discovery," said Gregor Dodson, Product Manager, YouTube Music. "It's a simple way to discover new music, but it's not the end of the journey — it's just the start of finding a new artist or song."
Click here to read more from Digital Music News.