Music Biz Member YouTube Launches "Creator Music" Licensing Hub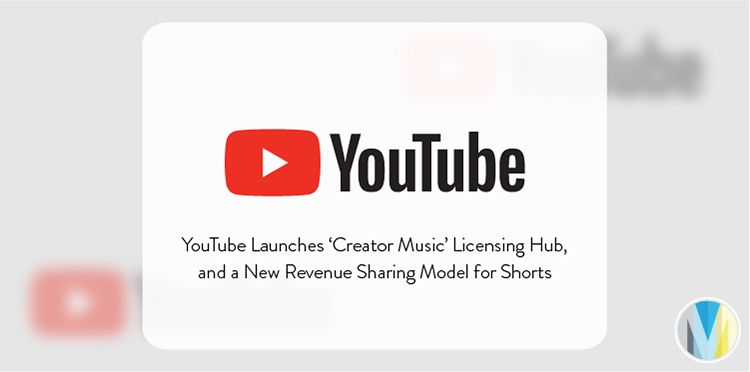 Online video platform, YouTube has debuted a beta version of its new "Creator Music" hub in the U.S., allowing content creators on the platform to buy licenses for music used in their videos. The company touts the move as one that opens a new revenue streams for artists, and that video creators will keep the share of revenue they would usually make on videos without any music. Creators who choose not to purchase a license will be able to use songs in their content and share revenue with the track's associated artist & rightsholders.
Click here to learn more via Music Business Worldwide.