Music Biz Member Warner Records Names Julia Betley SVP of Creative Sync Licensing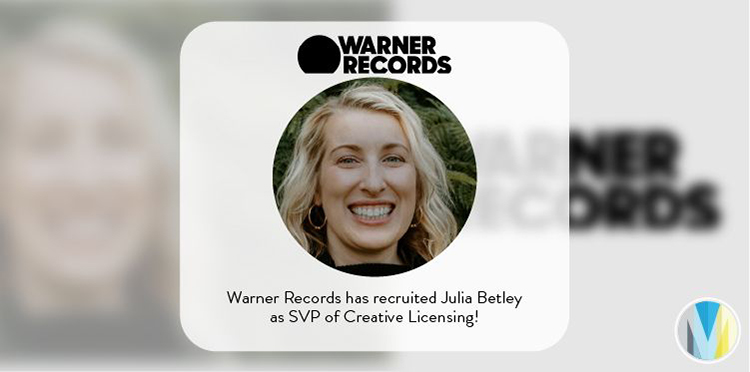 Warner Records has announced the appointment of Julia Betley to the role of SVP of Creative Sync Licensing. In her new position, Betley will develop strategies for creative music placement and campaigns across film, television, gaming, sports and related platforms. She will report directly to Warner Records EVP, Brand Partnerships & Sync, Claudia Butzky.
"Warner Records is home to an incredibly dynamic roster of artists, which makes my job really exciting," said Betley. "I love what can happen when music and visuals come together to tell a story and create an amazing experience, and finding those special sync opportunities for artists is what drives me."
Click here to read more from Music Business Worldwide.