Music Biz Member Warner Records Launches Defiant Records With Steve "Steve-O" Carless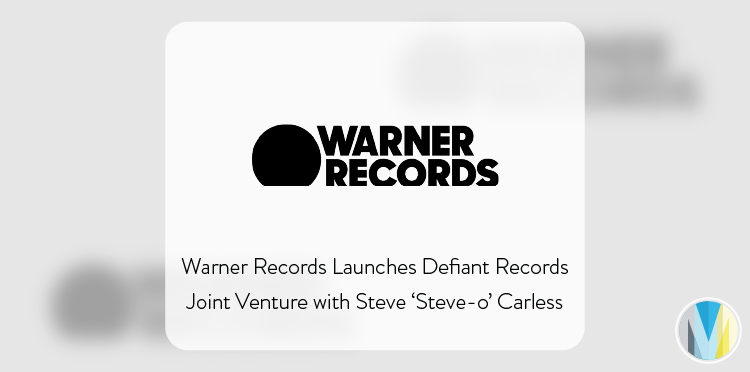 Warner Records has partnered with Steve "Steve-O" Carless to launch a new joint venture, Defiant Records. Along with the launch of the label, Carless announced the release of "Defiant Presents: Jiggy In Jersey (ft. MCVERTT)," a project that pairs emerging producers and artist MCVERTT with rappers Bandmanrill and Sha EK. Carless currently serves as President of A&R at Warner Records, and has held senior leadership roles across major labels including Atlantic Records, Def Jam Recordings, Republic Records and Uptown Music. Over the course of his career, he co-founded The Marathon Agency With Nipsey Hussle and has worked with artists including Pusha-T, Big Sean, YG, 2 Chainz and Polo G.
"Defiant will be filled with individuals who are always challenging the status quo, always going to be in an innovation phase of their career," said Carless.
Click here to read more from Music Business Worldwide.