Music Biz Member Warner Records Launches Dance Label, Major Recordings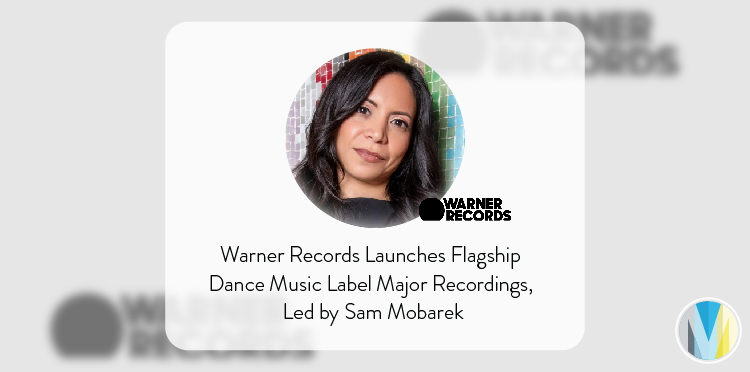 Warner Records has launched its first-ever flagship Electronic Dance music label, named Major Recordings. The new label will discover, sign and develop top talent across the Electronic Dance community. Since the launch, Major Recordings has partnered with the London-based Parlophone Dance music imprint, FFRR to sign rising Dance duo, PARISI. The label is led by Sam Mobarek; according to a press release, she and her team have, "…been behind the scenes working with Warner Music Group's global partners to support the careers" of multiple artists. Mobarek will report to Warner Records Co-Chairman & COO, Tom Corson and Co-Chairman & CEO, Aaron Bay-Schuck.
"Now, with Major Recordings, we're doubling down, putting renewed energy and dedicated focus on supporting even more acts from around the world," said Corson and Bay-Schuck. "Sam will be the driving force behind our success, helping us ensure that this music and these artists make a true global and cultural impact."

Click here to read more from Music Business Worldwide.