Music Biz Member Warner Music Strikes Distribution Deal With Chinese Superstar Lay Zhang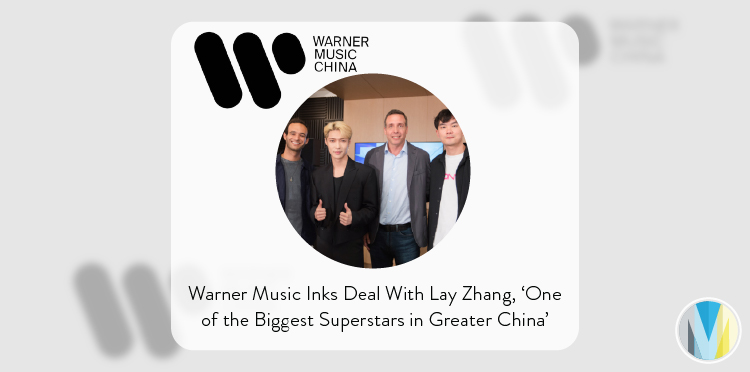 Warner Music China has struck a distribution deal with Chinese superstar, Lay Zhang. The new deal will cover the distribution of the EXO member's next album. Zhang previously released prominent solo projects such as "Lit" and "Producer" via SM Entertainment.
"We are delighted to work with Lay on this strategic partnership," said Sherry Tan, Managing Director, Warner Music China. "Leveraging our extensive global network and expertise, we are committed to bringing his music to fans across the globe, both loyal and new, showcasing the captivating voice of Chinese singers to the world."

Click here to read more from Digital Music News.