Music Biz Member Warner Music Group Takes Eco-Friendly Approach to Vinyl Production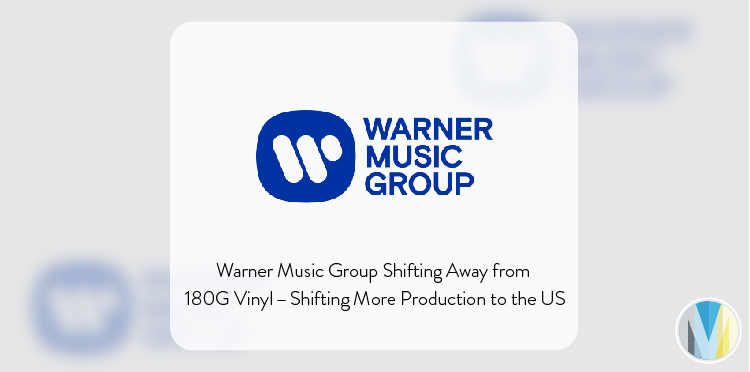 Warner Music Group has issued its second annual Environmental Social Governance report, in which it states that the company will be shifting away from 180g vinyl production. Over the years, WMG has invested in ways to produce records without using PVC to reduce the environmental impact of record manufacturing, as well as the practice of producing "re-vinyl" products from recycled scraps of PVC. After experimenting with less harmful production practices in 2022, WMG released re-vinyls for Coldplay, Red Hot Chili Peppers and The Staves. WMG's vinyl manufacturer in the UK saw 94% of new vinyl releases pressed on 140g vinyl, which reduced the use of raw plastic by 27 tonnes. The company also held a workshop series on WMG's Global Green Product and Packaging Design Guidelines to help teams design better packaging and reduce their environmental impact.
"We're thrilled to report that in 2022 we pressed roughly 60% of our global vinyl products on 140g discs, reducing our output of virgin raw plastic by approximately 470 tonnes," the ESG report reads. "Additionally, we're poised to produce nearly three times the number of discs in the U.S. for the U.S. market in 2023. This will significantly reduce greenhouse gas emissions from sea or air freight that would have otherwise come from European-based manufacturing facilities."

Click here to read more from Digital Music News.