Music Biz Member Warner Music Group Appoints Bob Workman As SVP, International Brand Partnerships & General Manager, WMX UK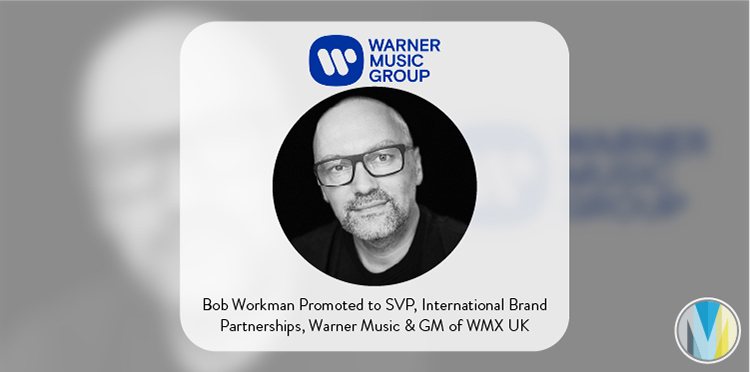 Warner Music Group has appointed Bob Workman to the dual role of SVP, International Brand Partnerships, WMG and General Manager, WMX UK. In his new role, he will play a key role in WMG's Global Brand Partnerships Council alongside Camille Hackney, Chief Partnerships Officer and Head of Global Brand Partnerships at Atlantic Records US and Claudia Butsky, EVP, Brand Partnerships and Sync at Warner Records US. Workman will also retain his position on the Warner Music UK Senior Management Team, "…ensuring close alignment between WMX and the UK recorded music business." He will report directly to Maria Weaver, President, WMX, while working closely with Simon Robson, International, Recorded Music, Warner Music Group.
"We're looking to strengthen our global network capability to give all our artists around the world the best opportunities,' stated Robson. Bob is ideally suited to work with our talented international teams to accelerate this mission."
Click here to read more from Music Business Worldwide.