Music Biz Member Warner Music Group Appoints Alexandra Condon As VP Of Public Policy & Government Affairs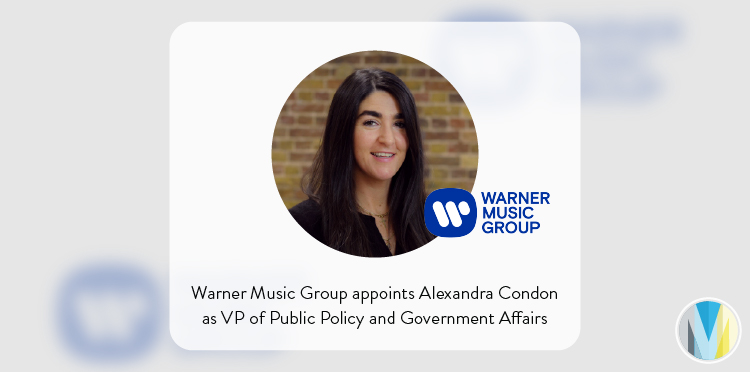 Warner Music Group has appointed Alexandra Condon as VP of Public Policy & Government Affairs. In her new role, she will serve as the company's primary point of contact for policymakers in Europe, in addition to working closely with trade associations and other stakeholders on the company's behalf. Condon will be based in London and report to Mark Baker, WMG's SVP, Public Policy & Government Affairs.
"Ali's extensive music and public policy background will be a great asset to Warner Music Group," said Baker. "In her previous roles she has successfully campaigned for strong copyright legislation in both the UK and EU. We're delighted to welcome her to the team!"
Click here to read more from Music Business Worldwide.