Music Biz Member Warner Music Group Acquires Stake In Hungarian Label Magneoton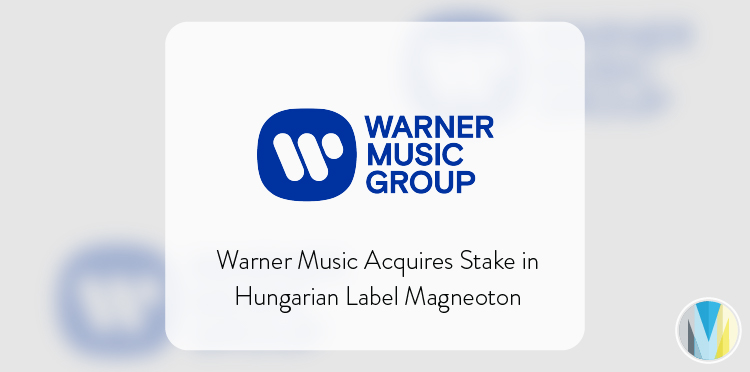 Warner Music Group has acquired a stake in one of Hungary's leading record labels, Magneoton. The partnership builds on a longstanding licensing agreement between both parties, adding a new distribution deal and strategic plan to develop a joint local roster. Artists Lotfi Begi and Cecilia Gault's "Heartbreak" collaboration marked the first release under the new agreement, followed by the release of Hungary's most streamed artist, Stadiumx's 'Heaven" with Sam Martin and Azahria.
"This latest phase in our relationship with Magneoton marks a significant return to Hungary by Warner Music," said Izabela Ciszek-Podziemska, General Manager, Warner Music South East Europe. "While Magneoton will continue to act as a licensee for our international repertoire, we'll now also be working together to discover great Hungarian artists and take their music to the world."
Click here to read more from Music Week.