Music Biz Member Warner Music Czech Republic Invests In Hip-Hop Label, Mike Roft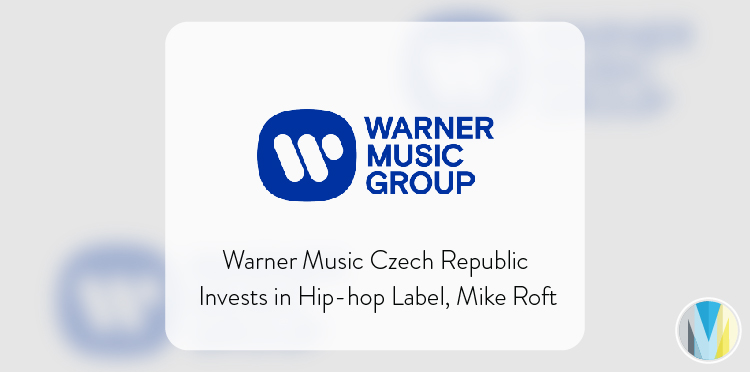 Warner Music Czech Republic has renewed its partnership and invested in Hip Hop label, Mike Roft. The label was founded in 2018 and has developed what Warner Music calls a, "…core roster of six culturally important and commercially successful artists." Per the agreement, Warner Music will become the sole distributor for all of Mike Roft's roster including Calin, "one of the biggest artists" in the Czech market. The label is also home to artists including Conspira, KOJO, Indigo, Metyou, Lajfr and Stein27. Mike Roft will be led as an independent label by local artists Calin and D-Kop, along with video director and graphic designer, Radim Zboril. 
"Mike Roft has built a culturally significant and respected brand, with a roster of artists who are leading the way in hip-hop in the Czech Republic and Slovakia," said Vladimir Kočandrle, Managing Director of Warner Music Czech Republic and Slovakia. "By partnering with them, we're tapping into their expertise, while giving their artists the opportunity to reach an audience on a global scale."

Click here to read more from Music Business Worldwide.