Music Biz Member Warner Classics Promotes Sean Michael Gross to VP of UK & North America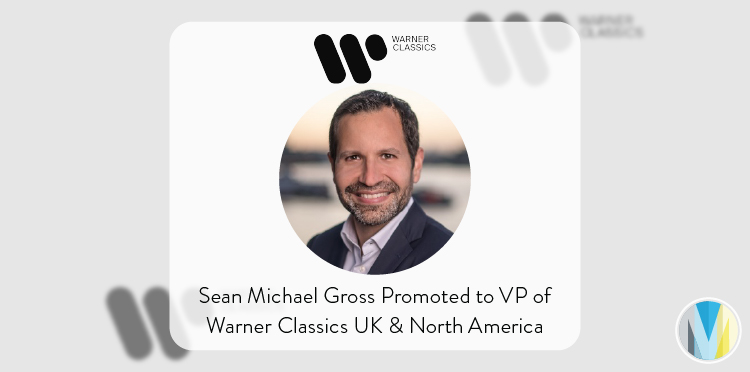 Warner Classics has promoted Sean Michael Gross as the new VP of Warner Classics UK & North America. This expanded role will see him divide his time between London and the US. Prior to joining Warner Classics, Gross oversaw digital development and organizational transformations in senior leadership roles of top classical music agencies in London and New York. He will continue to report to Alain Lanceron, President of Warner Classics & Erato.
"Sean has been a tremendous asset to our global Classics team in the last couple of years," said Lanceron. "He is always at the forefront of change in the classical music sector, taking an innovative approach that embraces the future. I know that he'll do a fantastic job leading our North American operations."
Click here to read more from Music Week.