Music Biz Member Warner Chappell Music Recruits Peter Rosenthal As EVP, Global Head of Legal and Business Affairs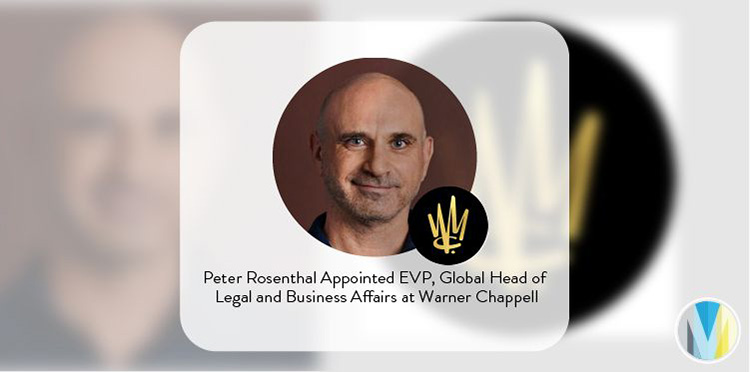 Warner Chappell Music has appointed Peter Rosenthal to the role of EVP, Global Head of Legal and Business Affairs. This newly created position will set the strategic vision for the company's global legal department and help drive financial and business operations for the company. Rosenthal will also liaise with performing rights organizations and industry groups and advise on relevant legislation impacting music publishing. He will report to WCM Co-Chairs, Guy Moot (CEO) and Carianne Marshall (COO).
"I'm very excited to be joining Warner Chappell at such a pivotal time in its evolution and for our industry at large," said Rosenthal. "The team is incredible and the work they are doing to advocate for our songwriters and help them navigate complex new technologies and trends is inspiring. We have a real opportunity to amplify these efforts even more and tap into connections both within our own WMG network and with outside organizations, and I'm grateful to Guy and Carianne for entrusting me with this newly envisioned role."
Click here to read more from Music Business Worldwide.