Music Biz Member Warner Chappell Music Partners With 70Hz Recordings & Publishing To Sign Nath Brooks and The Kode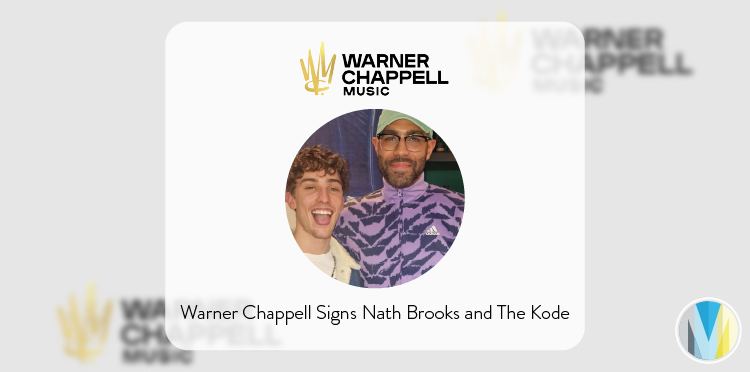 Warner Chappell Music has entered a joint venture with GRAMMY Award-winning producer, Fraser T. Smith's 70Hz Recordings & Publishing to sign singer-songwriter Nath Brooks and writer & producer The Kode. Per the partnership, both artists will receive guidance and mentorship from Smith; Warner Chappell Music will offer the artists access to a team of global experts and resources to collaborate with writers and artists globally.
"When Fraser gets excited about music or an artist you know it'll be something special!" said Amber Davis, SVP and Head of A&R, Warner Chappell Music UK. "It's an exciting time in both Nath and Liam's careers and we're here to support them and help them develop as writers." 
Click here to read more from Music Week.