Music Biz Member Vevo Announces "DSCVR Artists to Watch" List for 2023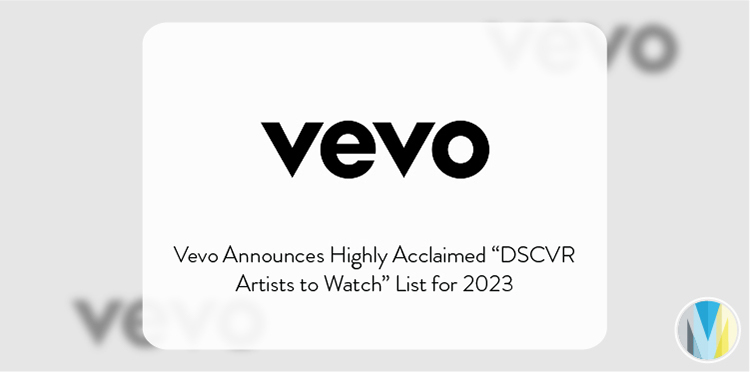 Music video network, Vevo has released the full list of 20 global artists for the 2023 edition of its "DSCVR Artists to Watch" campaign. More than 550 artists submitted for inclusion on the list, which Vevo determines based on who they expect will break into the mainstream. Beginning on Monday, November 28, Vevo's ATW class of 2023 will receive critical exposure through high-quality live video of two unique performances from each artist, shot exclusively for and showcased by Vevo.
"We are so proud to announce our annual taste-making program, DSCVR Artists to Watch," says JP Evangelista, SVP of Content, Programming & Marketing, Vevo. "This series is the brainchild of our in-house team of music lovers who are always so driven to have the opportunity to shine a spotlight on the best up and coming acts."
Click here to learn more about the 2023 class via Vevo's website.