Music Biz Member Utopia Music Recruits Alexandra Sufit, Partners With Women In Music To Expand DEI Efforts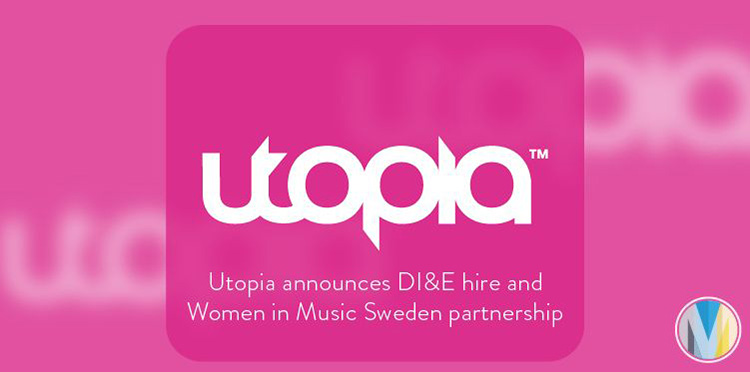 Utopia Music has announced initiatives to support diversity, equity & inclusion efforts, including the recruitment of Alexandra Sufit, who will serve as the company's Director, Public Affairs and Diversity, Inclusion and Equity (DI&E). In this role, she will be responsible for leading all internal and external DI&E efforts. She will report directly to Utopia Music Vice President and Head of Policy, Yvan Boudillet.
"I'm delighted to be joining Utopia, to help it reach its goal of creating a more diverse and inclusive company and drive change within the Music Industry," said Sufit. "I'm deeply committed to fostering a culture that everyone can benefit from. With Utopia's vision of fairness, I believe we can make a true impact across the industry."
In addition to Suift's appointment, Utopia has also entered a new partnership with Women in Music to launch a chapter for the organization in Stockholm, where the company has one of its major tech hubs.
Click here to read more from Record of the Day.