Music Biz Member Utopia Music Names Tony Latham VP of Investor Services Unit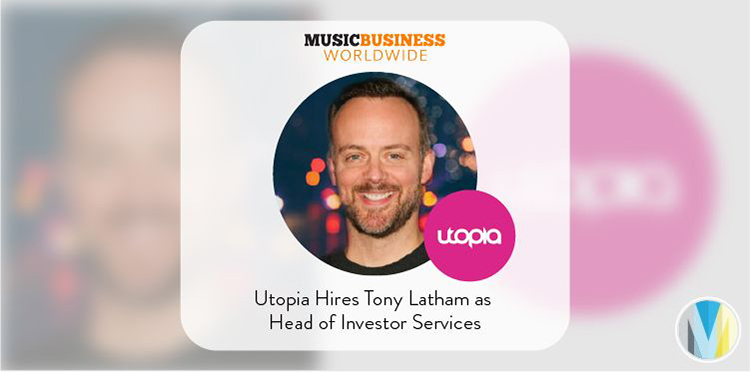 Music-minded financial tech company, Utopia Music has announced the appointment of Tony Latham as the head of its Investor Services Business Unit. Based in London, the roll will see him assist catalog acquisitions and seek out ways for new and existing Utopia clients to boost their fund lifecycle monetization. Prior to joining the company, Latham was Financial Director at PPL PRS, the joint licensing venture between PRS for Music and PPL in the U.K.
"We are very excited about Tony joining Utopia," said Utopia COO, Roberto Neri. "His experience in the Music Industry and commercial acumen will help lead the way for the success of the Investor Services Unit, working as a partner to our clients, and helping us untap the real value of Music."
Click here to learn more about the appointment from Music Business Worldwide.